Heute wollen wir euch ein paar Highlights rund um Lucy Scherer bescheren. Mit Sicherheit gäbe es über ihr Jahr 2018 noch mehr zu berichten, aber was wissen wir denn schon. Darum viel Vergnügen mit einem kleinen Rückblick-Einblick-Ausblick!
Today we want to gift you a few Lucy Scherer highlights. There might be a lot more to report of her year 2018, but what do we know. Enjoy our short retrospect-insight-prospect!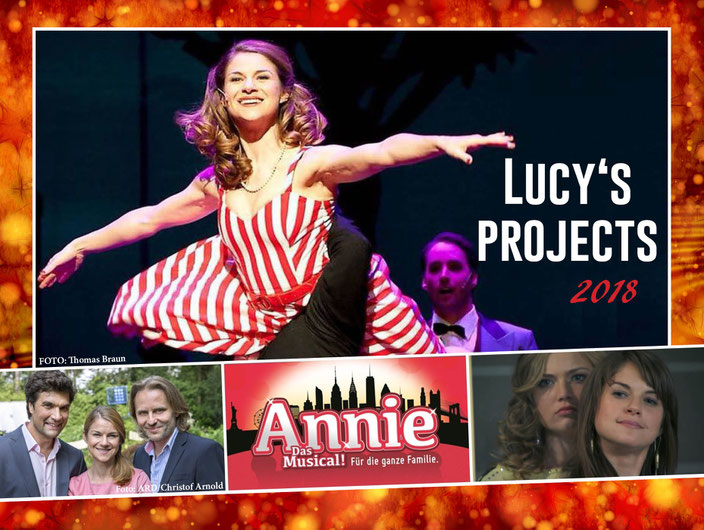 Schon verrückt irgendwie … Als es 2016 hieß, Lucy beginnt eine Ausbildung zur Heilpraktikerin/Akkupunkturtherapeutin, tja, da hat gewiss so mancher Fan gebibbert. Bleibt sie TV und Bühne trotzdem treu, irgendwie? Jep. Auch 2018 kamen einige Events zustande, sogar jenseits von Musical-Abenden, einmaliger Erstaufführung (das AIDS-Musical Elegies) oder musikalischer Hausparty beim TV-Koch (siehe Video ab 2h40).
It's a little crazy … When word got out in 2016 that Lucy would begin an apprenticeship as a "Heilpraktiker" (healing practitioner) / acupuncture therapist, many a fan probably started getting the jitters. Would she still be present on TV and stage, in one way or another? Yep. In 2018 there were some events, even outside of musical nights, a one-time premiere (the AIDS musical Elegies) or a musical house party at a TV chef's (see video from 2h40 on).
Am 17. März öffnete sich der Vorhang für "Zwei hoffnungslos verdorbene Schurken" am Theater Heilbronn. Über 15 Vorstellungen entführten die Zuschauer bis Juli an die französische Rivera der 50er Jahre.
Die Story: An der Côte d'Azur treiben zwei Hochstapler ihr Unwesen. Der eine versucht es mit Stil als angeblicher Prinz im Exil, der andere mit der Mitleidsmasche. Für einen Wettstreit suchen sich die beiden Christine Colgate (Lucy Scherer) aus. Wer sie als erstes um 50.000 Dollar erleichtert, gewinnt. Doch die amerikanische Seifenkönigin ist alles andere als ein naives Opfer …
Total subjektives Fazit: Sehr unterhaltsame, kurzweilige Musical-Comedy mit Swing, Jazz-Rhythmen und treffsicheren Dialogen, bei denen Lucy mit Charme und Witz glänzen konnte. Wir haben es zumindest sehr genossen!
On March 17th the curtain opened for "Zwei hoffnungslos verdorbene Schurken" at the Heilbronn Theater. More than 15 shows transported the audience to the French Riviera of the 1950s.
The storyline: Two conmen are doing their thing on the Côte d'Azur. One tries it with style as a supposed prince in exile, the other with a pity scam. For a bet, they choose Christine Colgate (Lucy Scherer). The first one who can relieve her of $50.000 is the winner. But the American soap queen is anything but a naive victim …
Completely subjective opinion: Very entertaining and amusing musical comedy with swing, jazz rhythms and pointed dialogue in which Lucy's charm and wit could shine. We, at least, enjoyed it very much!
Hoch die Champagner-Gläser! Die erfolgreiche Telenovela feierte im September ihre 3000. Folge und Serienfigur Werner passend dazu seinen 75. Geburtstag. Einige seiner zahlreichen Kinder ließen sich deshalb für einen Gastauftritt am Fürstenhof blicken. Mit dabei: Sohn Konstantin und Gattin Marlene (Lucy Scherer), das Traumpaar der 8. Staffel.
Und? Was haben wir erfahren über Marlenes Leben in Florenz? Mit Konstantin ist es nicht immer einfach, ihr Lieblingsstreitthema lautet Babysitter, und wenn Marlene mit ihrem Söhnchen Miguel telefoniert, säuselt sie Italienisch in den Hörer. Soweit die Kurzfassung. Weitere Einblicke überlassen wir diesem YouTube-Zusammenschnitt ...
Raise your champagne glasses! The successful telenovela celebrated its 3000th episode in September and the show's character Werner conveniently his 75th birthday. Some of his many children made a guest appearance to the Fürstenhof for this occasion. One of them: son Konstantin with wife Marlene (Lucy Scherer), dream couple of the 8th season.
And what did we learn about Marlene's life in Florence? Life with Konstantin is not always easy, their favorite topic of dispute is the babysitter, and when Marlene talks to her son Miguel on the phone she mumbles Italian into the receiver. That's it for the condensed version. We leave the further details to this YouTube clip:
Total subjektives Fazit: Spektakulär war das Wiedersehen nicht, aber doch eine nette Sache an sich.
 Completely subjective opinion: The reunion wasn't that spectacular but nice, nevertheless.
Äh … was? Keine Ahnung, fragt uns nicht. Laut ihrer offiziellen Vita stand Lucy in diesem Jahr u.a. als Lucy Freilich vor der Kamera. Und zwar für die Pilotfolge einer neuen Sat1-Serie "Alles auf Anfang". Was sagt uns das? Richtig! Dass wir dieses Werk wohl nie sehen werden. Trotzdem erfreut uns die Besetzungsliste. Offenbar war auch Sonja Bertram dabei, ebenfalls als Hauptrolle. Eine Re-Union von Jenny und Caro? Hach, schöner Gedanke.
Er … what? No idea, don't ask us. According to her official vita Lucy stood in front of the camera as Lucy Freilich, among other things. Specifically for the pilot of a new Sat1 show "Alles auf Anfang". What does that tell us? Right! That we'll probably never get to see this work. Still, we're happy about the cast list. It looks like Sonja Bertram also had a leading part. A reunion of Jenny and Caro? It's a nice thought.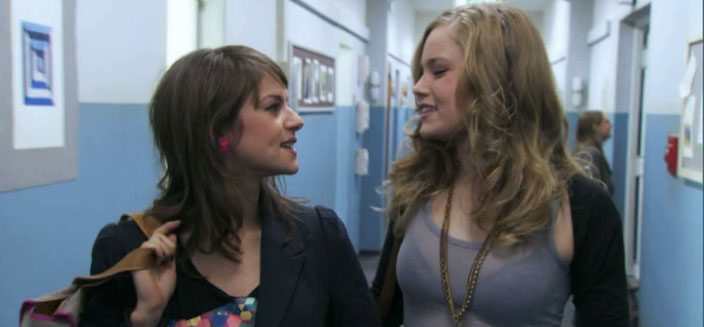 Und jetzt zu Lucys aktuellstem Projekt: Von Dezember bis Januar steht sie in Stuttgart (Im Wizemann) auf der Bühne. Die Geschichte rankt sich um Annie, ein 11-jähriges Waisenmädchen. Auf der Suche nach ihren Eltern erhält sie Unterstützung vom reichen Mr. Warbucks. Dadurch wittern Betrüger das große Geld. Zu ihnen gehört auch Lily St. Regis (Lucy Scherer), die sich als Annies leibliche Mutter ausgibt und abkassieren will. Mehr Infos zum Familien-Musical und Tickets bekommt ihr online auf der Annie-Website.
And now for Lucy's current project: From December until January she'll be onstage in Stuttgart (in "Im Wizemann"). The story is about Annie, an eleven year old orphan. She's searching for her parents and gets support from the rich Mr. Warbucks. Several scammers see the chance to get their hands on some big money. One of them is Lily St. Regis (Lucy Scherer) who pretends to be Annie's biological mother in order to cash in. You can find more information and tickets to this family musical at the Annie website.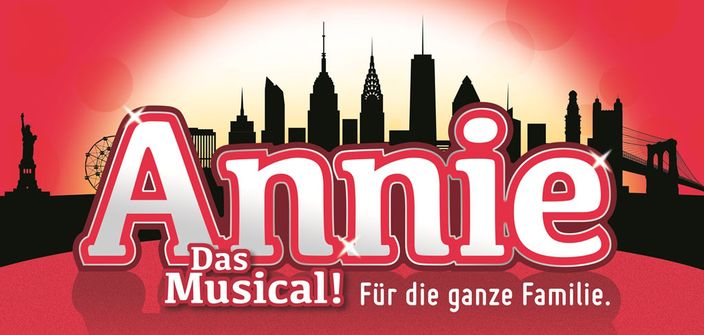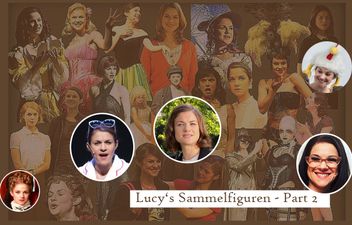 Wie ihr seht, sammeln sich im Laufe der Zeit so einige Rollen an. Darum wurden auch die Lucy-Rollen-Sammelfiguren ergänzt, die wir euch einst präsentiert haben. Viel Spaß beim Basteln.
As you can see, as time goes by, the roles accumulate. That's why now there are additions to the collection of Lucy-roles collectible figures, that we have presented you in the past. Have fun handicrafting!
Lucy Sammelfiguren
Lucy Rollen-Figuren_Part2.pdf
Adobe Acrobat Dokument
1.2 MB
Part One findet ihr unverändert auf unserer Seite zum Adventskalender 2016.
You can find Part One on our site in the Advent Calendar 2016 section.
Für das nächste Jahr sind schon einige Musical-Events bekannt, bei denen ihr Lucy live erleben könnt.
Some musical events have already been scheduled for next year where you will be able to see Lucy live.
09.02.2019 / Musical Friends (Unplugged), Heidenheim
mit Kevin Tarte, Lucy Scherer, Roberta Valentini & Stefan Tolnai
16.02.2019 / Musical & Dinner, Murrhardt
mit Lucy Scherer & Stefan Tolnai
01.06.2019 / Benefiz Musical Gala 2019, Heidenheim
Ein Hilfsprojekt von Musical Sehnsucht e.V. zugunsten krebskranker und traumatisierter Kinder. Lucy war bereits diverse Male am Start, zum Beispiel 2017. Hier ein paar Eindrücke von damals.
A benefit project by Musical Sehnsucht e. V. for children suffering from cancer and trauma. Lucy has already participated in several of these events, for instance in 2017. Here are a few impressions from back then.
14.06.2019 / Musical Sommer Open Air 2019, Plauen
03.08.2019 / Hallenberg Musical Night, Hallenberg
02.11.2019 / Nico Müller & Friends, Königswinter
(Alle Angaben ohne Gewähr)
Waren das alle Infos? Von unserer Seite schon. Weitere Meldungen, zum Beispiel über tragende Rollen, überlassen wir ihr persönlich. Wir wünschen alles Gute für die Zukunft, Lucy Scherer!
Any more information? Not from our side. We'll let Lucy handle any further announcements, for example about leading roles, personally. We wish you all the best for the future, Lucy Scherer!