Visibility Matters - Jemma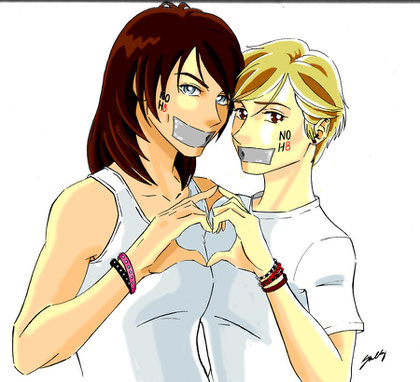 (deutsch findet Ihr hier) 
It has been a year, since Jenny first showed up on Hand aufs Herz, and sashayed her way into Emma's heart, it has been a year since their first kiss, since the fanday.It will have been a year since the show's cancellation, a year since individual people have signed up on boards and met the loves and friends of a liftetime.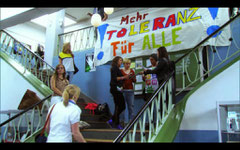 And while things are quieting down, while some of us move on, and some of us move back,and some of us rewatch and fall in love with Jemma all over again, things are coming together as anniversaries multiply.
All things have a reason.And with many individuals coming together, to create a project, to work as a team, the reasons may be manifold, but they result in a common result:They bring us closer together and they make the world a little better.
Whether it be a TV Team, an organization, or a few nerdy translators.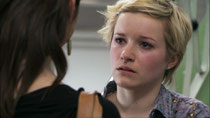 It has been a year.
This is a world, connected by cables and wires, where people will sit in cafès, glued to their notebooks, chatting with their friends on facebook.
This is also a world, where so many, many, especially young people, are taking their lives in self loathing, in hatred of who they are, in fear of being "different".
And in this world, only a few clicks away, there is a girl, the hippest, most beautiful of the whole school, no less, that tells another girl, not that she is not different or weird..but special.
Jemma to some of us, is more than a story on a TV show.
It is a story of hope, of acceptance, of love, not just for another, but for oneself.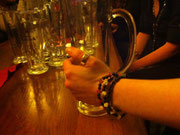 Told to a berth of people who at one time or another have known the darkness of self loathing.
For others, it is a story of great friendship.
Of nights and days spent on boards and forums, on emails and chats and whatsapp, of new friends made and meetups and beers and coffees and sodas, stories in rain and sunshine.
And again, for others, it is a story of finding another person, another dream inside. A writer, a singer, a dancer, a graphic designer, a poet.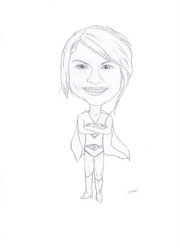 Jemma is a story well told, told with care and a lot of love.
And it matters.
As the tides ebb, the great hype dies down, we would like to set a memoriam for this show.
One that should also serve as a wake up call.
We want stories that change our lives, that give hope, that represent who we are, that tell our stories, stories that matter.
Because Stories matter.Visibility matters.
And if done right..they can change lives..and maybe even save a few.
But let's show,not tell, that a tale has the power to change the world, that it does, in fact, get better, that change does happen. Let's show the real people behind the fictional shows in the tradition of the #itgetsbetter project, speak up,step up,be creative and:
                              Join the "Visbility Matters- Jemma" Videoproject.
Here's How:
1. Interview (you can aso film your potted plant while you talk, but your face would be appreciated, too): How has Jemma changed your life? What does the show mean to you? Made any friends?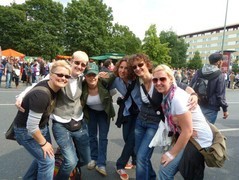 Or : 2. Reenact your favorite Jemma scene (bonus points for telling why you love it so much), lego, barbies,leggings are also welcome.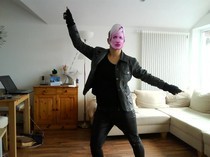 Or: 3. Footage from a Jemma(esque) experience. Pics, vids, whatever you've got.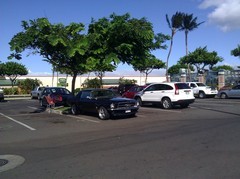 What will happen?
We're going to cut these videos together into one and post them as the "Visibilty Matters-Jemma"  video on YT and vimeo, for people who are watching this show to feel less alone,and for producers to see that their viewers are more than numbers.
How to participate:
Send your entry to visibility-matters@gmx.de in mp4, mov, avi, wmv and if it must be flv format.
You can also upload your video privately to any yt/etc. channel and send us the link,and we'll take it from there, if the file is too large:-)
Pictures/audiofiles/whatevs are also welcome!
Due date is the 15th of July 2012.
And since we do really believe in visbility and the rainbowcolored community worldwide, we wanted to give back, to branch out, and to support and introduce a few projects to you, and to well, make this more fun:-)
We will post all of your entries after the deadline, and set up a poll to vote for them.
The winners get to take home these prices: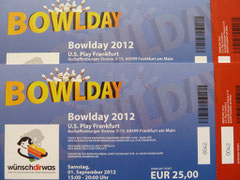 1. A couple of tickets for the Bowl day, Sept. 1st 2012. Proceeds go directly to the Make a Wish Foundation
(Organisation that helps fulfil a severely ill's child his/her biggest wish, the bowlday is an event
that features soap stars that,well, bowl for charity:-)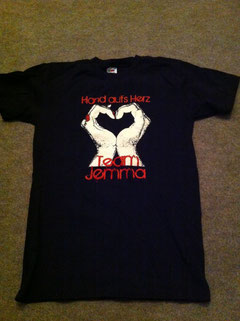 2. A Jemma Tshirt, Original Fan Day Edition, Size S (Prices 1 and 2 are interchangeable, depending on your location, and whether you'd be able to make it to Frankfurt on the given date)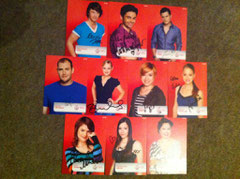 3. An (almost) complete Set of Hand aufs Herz original official actors autographs.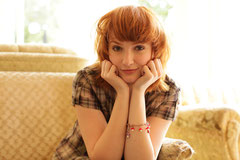 4 a - c.: 3 Franci Sets: each consisting of a signed autograph HAHE autograph card , a "new" autograph card and  photo size 8.3" x 11, 7 " donated by Miss Friede herself ! 
      Click the pics ;)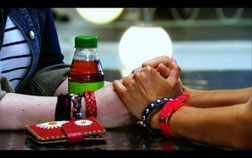 5. Jenny Hartmann's watch of fabulous ness.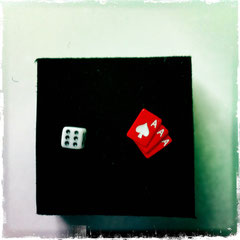 6. and 6a.  Two sets of Emma's Earstuds.

7.   An autographed Jemma Photo by Kasia Borek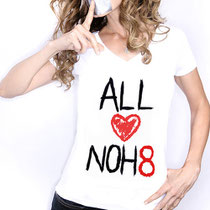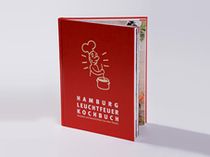 9.  A German Cookbook from The Hamburg (HIV) Hospice "Leuchtfeuer". 
(The second best way of learning a foreign language and culture is cooking!)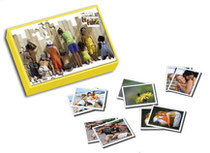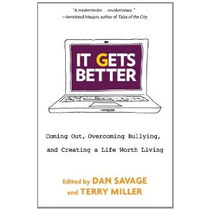 11.  An "It gets Better" book, sent either to you or your local(school) library.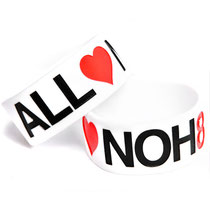 12. A No H8 Bracelet (Lady Gaga has one,too!)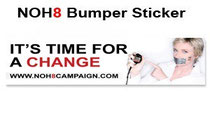 13. A No H8 Bumper Sticker
To Give
In the sense of charity and visibility, if you don't want to give your time or self to a project about visibilty, there is still the option of giving money to a few projects dealing in matters of visibility: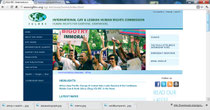 IGLHRC The International Gay and Lesbian Human Rights Commission 
NGO consulting to the UN.Trying to make the world a little better for rainbowcolored  folk anywhere,especially in places where it would be rather unexpected for people to clap,when you start making out to "Lovefool" with you Lady Love on a stack of books in front of the school. Places, in short,where they don't appreciate the Carrigans.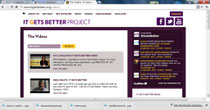 The It Gets Better Project - Grief.When a series of teenage suicides shook up the lgbt community in the US, someone had a great idea:Step forward.Step up.Step Out. Give the kids who could not see hope or light the message that it does,in fact get better. Great project,which inspired this little project. There are many,many ways to contribute.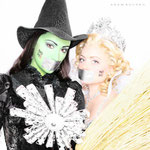 The No H8 Campaign - A (photo) project which arose to protest the inequality of gay rights in the US.It's giving LGBT folks and their supports a face and promotes visibilty with regular run of the mill folks as it does with celebrities.No Hate for anybody.#Noh8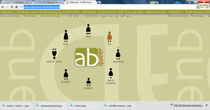 AB Queer - A Berlin based project that features volunteers heading into schools to teach the kids about queer identities and lifestyles to counter prejudice.AB Queer is a smallish project that lives off  the heartblood and love of a few people who do not hesitate to head into parts of town and country that a lot of the glittering folk would only reluctantly set fot in.
On a final note:
If there would be other projects, for other shows arising out of this: That would just be awesome!