Welcome to the international site for Jemma fans!
Sometimes things happen in life; they just happen…
We were thrilled by the totally cute story of Jenny and Emma on the German TV show "Hand aufs Herz" (it means "Hand upon your heart", by the way). And our main goal is to bring Jemma closer to y'all – despite the barriers that language and space might enforce upon us. What does that mean? Translating all episodes into as many languages as possible.
To all of us, Jemma is more than a story on a TV show. Jemma changed many lives for the better, forged new friendships and relationships, inspired creativity and courage. So even though the show was cancelled in 2011, we want to keep the Jemma spirit alive.
Visibility matters!  
Join "Team Jemma" in its wildly in love craziness!
NEWS!!! What's up in our world
STORIES!!! What's up in our blog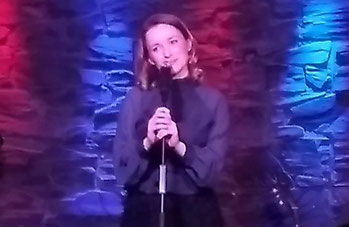 Hand aufs Herz – lang, lang ist's her. Die Show. Jemma.
Und viele Träume sind mit dieser Zeit verbunden.
Einer davon ging für so manchen Fan am 17. März 2018 in Wuppertal in Erfüllung ...
Hand aufs Herz - it's been a long, long time. The show. Jemma.
And a lot of dreams are attached to this time.
One of them came true for many a fan on March 17th 2018 in Wuppertal...

mehr lesen
You want to read more blog entries? Please click here