"Forward" Marlene: Lucy plays in "Sturm der Liebe"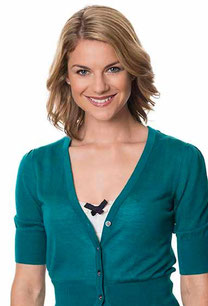 After a tough time in Manderlay she moves to the more idylic five star Hotel "Fürstenhof" in Upper Bavaria. There is no Mrs. Danvers (or even Ronnie) around to make her life harder, but we believe that probably a divaesque singer/mother will not make it easier.
Here you'll find all informations you need to follow the new adventures of Lucy whose first on screen appearance will probabley be July 11th 2012 on the German public channel ARD (with a geounblocked extensive online library of its contents).
Heartfelt Congratulations Ms. Scherer!
Der 1. FC Jemma heißt seinen neuen Stürmer Marlene Schweitzer - besser bekannt als Lucy Scherer, herzlich willkommen! Nach einer harten, harten Zeit im Hause Manderlay ist sie nun in ein idyllisches 5 Sterne Hotel in Oberbayern gezogen.Im Fürstenhof gibt es keine Mrs. Danvers oder einen Ronnie, die ihr das Leben schwer machen. Ob aber eine divenhafte Sängerinnenmutter besser ist?
Hier findet Ihr alle Infos rund um Lucys neue Abenteuer. Erster Termin voraussichtlich 11.07.2012 in der ARD MIT Mediathek. Ausreden gibt es also keine ;)
Wirklich ganz dicken herzlichen Glückwunsch, Frau Scherer! 
In a nutshell / Auf einen Blick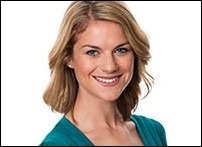 Name: Marlene Schweitzer
Date of First Appearance: 11th of July 2012
Where: ARD, German Public Channel, on its show: " Sturm der Liebe" (Storm of Love).
Internet: A geounblocked extensive online library of its contents. Fuuuunnnn!
Relationship status: Single
Her Jack of Heart: The charming Bar-boss Constantin Riedmüller played by Moritz Tittel
Why?: Lucy' s new role, and we kind of swore some kind of oath in blood in the moonlight at midnight, that we'd follow her, wherever she'd go.
Well, that and we're happy for her, have Jemma separation anxiety and just want to give her our cheerleading support.
Good news: Music will play a big part of her new role!
SdL

Sturm der Liebe (short SdL, it means "Storm of Love") - Europe's success telenovela. Are you ready for a quick check-In? So you won't get lost in the stormy cosmos, in our category SdL you'll find an overview of the important basics and shooting locations.
Sturm der Liebe (kurz SdL)- Europas Erfolgstelenovela! Damit ihr euch im stürmischen Kosmos besser zurechtfindet, bekommt ihr in der Rubrik SdL einen Überblick mit den wichtigsten Basics und Drehlocations.
Spoiler & Spoiler Pics
The eventful life of Marlene S.! For those of you who would like to read up on the entire story – here are the (ex) spoilers. Or check out Marlene's Bichlheim Picture Book in our section spoiler pics.
Das bewegte Leben der Marlene S.! Wer die ganze Geschichte noch einmal im Detail nachlesen möchte – hier findet ihr ehemalige Spoiler. Oder werft einen Blick in Marlenes Bichlheimer Bilderbuch in unserer Rubrik Spoiler Pics.
Videos

The SdL-website contained some videos that gave us some insight into the daily shooting routine at the Fürstenhof. And of course Lucy also gave a little inside information, for example a few family traditions.
Auf der SdL-Website gab es immer wieder Videos, die uns Einblicke in den Drehalltag am Fürstenhof gewährten. Natürlich verriet auch Lucy einige Insider, zum Beispiel über einige Familientraditionen.

Interviews

Who is Marlene Schweitzer? And what things are there to know about Lucy Scherer? Lucy gave some intresting interviews on her new role. Enjoy!
Wer ist Marlene Schweitzer? Und was gibt es Wissenswertes über Lucy Scherer? Lucy gab einige interessante Interviews über ihre neue Rolle. Viel Vergnügen!
Upper Bavaria

If you really want to be prepared for storm of love with Lucy you have to learn a few things about Upper Bavaria.
Um euch so richtig auf die stürmischen Zeiten vorzubereiten, haben wir euch noch einen Crashkurs in Sachen Oberbayern anzubieten.