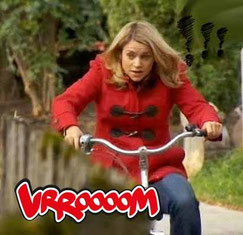 Santa Maria, war das Jahr am Fürstenhof für Marlene stürmisch! Begonnen hat sie quasi als Steckerlfisch, als unscheinbarer Backfisch mit Krücke im Schatten einer dominanten Diva-Mutter. Nach langem Kampf ist sie endlich Frau Riedmüller und kann in Florenz als erfolgreiche Schmuckdesignerin direkt in die Babypause starten. Wer die ganze Geschichte noch einmal im Detail nachlesen möchte: Hier sind in chronologischer Abfolge alle Ex-Spoiler über Marlene in englischer Fassung.
The eventful life of Marlene S.! Santa Maria, what a stormy year this has been for Marlene at the Fürstenhof! She practically started out as a plain young woman with a crutch living in the shadow of her dominant diva-mother. After a long struggle she's finally Mrs. Riedmüller and can now begin her career as a successful jewelry designer in Florence by going directly on maternity leave. For those of you who would like to read up on the entire story: Here are all the ex-spoilers about Marlene in chronological order - the english version.
---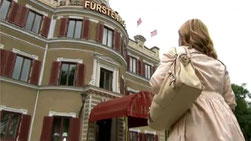 Episode 1570/ 11.07.2012
Konstantin has been thinking about music event nights at the piano bar. He gets a call from the music agent of a famous (female) singer who he strongly admires. After Konstantin scares Xaver with a gorilla costume left by a guest, he isn't able to get his head out of the mask anymore. Thus he meets the pretty Marlene who helps free him. When she sees his face, she's a goner.
Episode 1571/ 12.07.2012
Marlene and Konstantin have a business meeting to negotiate Natascha's musical engagement at the "Fürstenhof" (Prince's Court). Marlene continues to be over the moon for Konstantin.
Episode 1573/ 16.07.2012
Konstantin invites Marlene to a dance at the piano bar. Marlene is so smitten with Konstantin that she even wears an unusually glamorous gown. Konstantin gallantly asks the shy girl for a dance. When her song is played, Marlene falls even deeper in love.
Episode 1574/ 17.07.2012
Meanwhile, Marlene falls more and more in love with Konstantin but gets put into an awkward situation by her mother: She is supposed to tell Konstantin a big fat lie.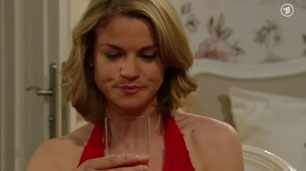 Episode 1575/ 18.07.2012
Konstantin makes Werner the offer that Marlene could play the piano as the substitute for her mother until Natascha arrives but Werner gruffly refuses: If Natascha doesn't start performing on the contractual date, she can forget about the engagement at the "Fürstenhof".
Episode 1576/ 19.07.2012
 Werner is taken aback when he learns that Konstantin went against his wishes and gave Marlene a chance to play at the piano bar. But then Marlene is a complete success and even Werner admits that Konstantin made the right decision.
Episode 1577/ 20.07.2012
Marlene recognizes the danger.
Episode 1578/ 23.07.2012
After a strange meeting with Kristin, Marlene provides Konstantin with some information that puts him and Moritz onto Kristin's trail.
Episode 1581/ 26.07.2012
Made uncertain by a comment by Alfons about her disability, Marlene hides her crutch because she runs into Konstantin. Accordingly she becomes more self-assured and manages to provide Konstantin with support over his worry for Doris.
Episode 1582/ 27.07.2012
Meanwhile, Marlene finds a beautiful bridal veil. When she turns it in at the lobby and mentions that the name "Nicola Westphal" is engraved in the comb, Moritz, who is passing by, pricks up his ears: This is destiny…
Episode 1583/ 13.08.2012 
Michael notices how Marlene hides her crutch from Konstantin. Uneasily, she denies to the doctor that she's feeling ashamed because of her disability. But then, just a short time later, Konstantin of all people stumbles over the walking aid.
Episode 1584/ 14.08.2012 
Konstantin takes his injury after falling over Marlene's crutch with a sense of humor and demands dinner as compensation. But the evening doesn't go as Marlene imagined. Only when her mother Natascha calls and announces her impending arrival does Konstantin's tiredness seem to vanish into thin air. Marlene realizes that the passion in his eyes isn't for her.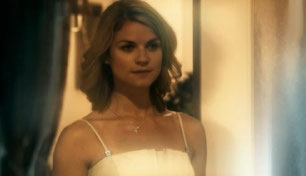 Episode 1585/ 15.08.2012
Konstantin and Marlene are on their way to the airport to pick up Marlene's diva-like mother Natascha when the tires of their car get stuck in a meadow. Amused they manage to get it going again but the flight was cancelled. Back at the Fürstenhof Konstantin stumbles, pulling Marlene, who is walking alongside him, with him to the ground. They are lying on top of each other giggling, which Nils notices with interest. He has a bet on with Elena that the two will become a couple. But Konstantin has to disappoint Nils: Theresa is still in his heart. Marlene happens to overhear the conversation… 
Episode 1586/ 16.08.2012
Werner is on top of the whole world: The Fürstenhof won't fall to the bank! Relieved he takes custody of the suitcase with the money and has little time for the singer Natascha Schweitzer whom Konstantin proudly presents to him. Meanwhile, the jealous Marlene notices at once that Konstantin and her mother like each other. Nobody realises in the heat of the moment that Natascha's suitcase for her sheetmusic is the same as Werner's. Only when Natascha wants to show the music of one of her own songs to Marlene and Konstantin does she look upon a whole lot of banknotes...
Episode 1587/17.08.2012
Natascha visits Dr. Niederbühl because of a cold and invites him to dinner with her daughter after she learns about his orthopaedic proficiency. But Marlene isn't interested in Michael's know-how.
Episode 1588/ 20.08.2012
Even though her flirtation with Konstantin gets more serious, Natascha realized that Marlene has feelings for him. So it goes without saying that she will keep her hands off of Konstantin. And she's determined to make Marlene a little more attractive for Konstantin.
Episode 1590/ 22.08.2012
Marlene points out to Konstantin that it could help him get closure with Theresa if he went to her wedding.
Episode 1591/ 23.08.2012
Marlene continues to be secretly in love with Konstantin. But he only has eyes for her mother Natascha. But it is Marlene who catches Theresa's bridal bouquet. A good sign?
Unsuspectingly, she finds her way to the piano bar again late at night. But what Marlene sees there destroys her hopes completely…
Episode 1592/ 24.08.2012
Natascha apologizes to Marlene: The kiss with Konstantin didn't mean anything. Marlene is sad and criticizes Konstantin for on the one hand still pining for Theresa and on the other hand chasing after her mother.
Episode 1593/ 27.08.2012
Natascha and Marlene want to forget about Konstantin and concentrate on the evening performance. And sure enough it becomes a complete success. While Marlene admits to Elena that she's still attracted to Konstantin, he visits Natascha in her suite to congratulate her. During this visit a passionate fight breaks out between them...
Episode 1595/ 29.08.2012
Encouraged by Theresa, Marlene seeks out Konstantin's company in the evening. Natascha immediately interrupts their closeness, though. As soon as Natascha and Konstantin are alone their hot flirtation continues.
Episode 1596/ 30.08.2012
Natascha knows how to continue fanning Konstantin's desire. In the meantime, Marlene fails to land a suitable producer for Natascha's solo career. When Natascha reproaches her because of it, Konstantin takes Marlene's side. But Natascha puts him in his place.
Episode 1597/ 31.08.2012
Konstantin offers Marlene his help for the negotiation with the music producer. But for the time being they aren't able to convince Schmidtke. While later Natascha and Konstantin spend an exciting night together, Marlene has to admit to herself that she still has feelings for Konstantin. When Natascha gets wind of this she makes it clear to Marlene that Konstantin is only helping her out of pity...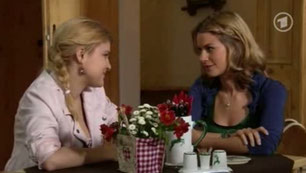 Episode 1598/ 03.09.2012
Natascha makes it clear to Marlene that Konstantin doesn't have any feelings for her but keeps her own affair with him a secret. Though she doesn't want to hurt Marlene and thus wants to end the affair, her passion is stronger: Konstantin and Natascha spend another passionate night together…
Episode 1599/ 04.09.2012
Marlene is deeply hurt by Natascha's affair with Konstantin. And then one music producer rejects working with Natascha because he thinks she's too old for a solo career. Will Marlene tell her mother the scathing truth?
Episode 1600/ 05.09.2012
Natascha's self-confidence takes a hard hit when she learns the truth from Marlene about the rejection by the producer. Later, after listening in on a phone call where Marlene refers to her as her mother several times, she thinks she knows why she is seen as too old and fires Marlene from her position as her assistant.
Episode 1601/ 06.09.2012
After Natascha only gets refusals for the open assistant position, she asks Konstantin to take over the job. Marlene gives him some valuable advice before an appointment with a producer and Konstantin is successful. After this he makes it clear to Natascha that Marlene is the better assistant. Marlene is happy when she learns about Konstantin's support for her. When she finds him asleep in the park a short while later, she can't resist…
Folge 1602/ 07.09.2012
Marlene is relieved that Konstantin didn't wake up. But Natascha did secretly observe the kiss. When she starts talking about Konstantin Marlene avoids the topic and pretends to find Xaver attractive. Behind her back, Natascha slips Xaver a few bills and asks him to go on a date with Marlene in return.
Episode 1603/ 10.09.2012
Marlene makes up a lie to explain the kiss to Natascha. Natascha meanwhile is in a bad mood before her evening performance because Marlene is late and Konstantin doesn't react as expected to her revealing outfit. To boost her self-confidence she starts flirting with the rich guest Dieter Krätzig. Her provocation is effective and Konstantin angrily leaves the piano bar. Later Krätzig shows up in Natascha's suite. He believes that Natascha is interested in more…
Episode 1605/ 12.09.2012
Konstantin isn't certain whether he can trust Natascha and keeps the discovery of the money to himself for now. Eventually, Marlene is able to convince him to trick Krätzig so that he admits to having planted the money on Natascha. Marlene is glad that Natascha's innocence has been proven but she isn't ready to forgive Konstantin his distrust just like that.
Episode 1606/ 13.09.2012
Konstantin is irritated that Natascha isn't willing to accept his apology. Marlene finally persuades her mother to have a reconciliation dinner with Konstantin. She takes over the preparations for the evening and puts all her love for Konstantin into it. As can be expected, it's a big success. Konstantin realizes that Marlene is really responsible for the evening. He thanks her effusively without realizing that this deeply hurts Natascha…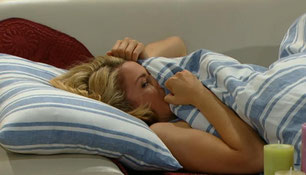 Episode 1607/ 14.09.2012
Doris learns about Konstantin's affair with Natascha. And since Doris has been made CEO she sees to it that Natascha and Marlene have to move from the suite into one of the guestrooms. Natascha reacts displeased. Marlene tries to arbitrate but that only leads to further conflict with Natascha who in the end throws her out of their shared room. Konstantin offers Marlene to sleep over at his place…
Episode 1608/ 17.09.2012
Marlene is overwhelmed by the thought of sleeping in the same bed as Konstantin. But in order to not show her feelings for him she doesn't have a choice. The next morning Natascha receives her daughter and apologizes to her for throwing her out. But her bad conscience only lasts until she learns about where Marlene has been.
Episode 1609/ 18.09.2012
After a fight with her mother Marlene accepts Konstantin's offer and moves into the free room in the Saalfeld wing. Thus she's now also living with Werner and Doris. They welcome her cordially at first. But Mandy jokes around with Doris's madonna while cleaning and when Marlene tries to put the statue back on the shelve it slips her hand… (which isn't like Rebecca and the Amor at all ;-)
Episode 1610/ 19.09.2012
Konstantin tells Doris that he damaged the madonna statue. But Marlene doesn't want him to be at odds with his mother because of her and finally confesses to Doris that it was her fault. Doris pretends to forgive Marlene.
Episode 1612/ 21.09.2012
Michael believes that Marlene would be able to walk normally again if she had surgery. But she doesn't want to hear about it. Konstantin and Natascha convince her to at least let herself be examined. During the examination Marlene finds out that the surgery proposed by Michael is new and hasn't been performed in Europe yet, so she declines once and for all. Konstantin tries once again to change Marlene's mind and resorts to hurtful measures…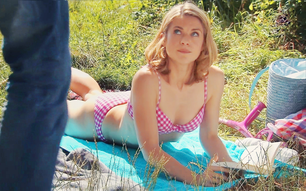 Episode 1613/ 24.09.2012
Konstantin's harsh words hurt Marlene and she turns to Mandy for comfort. In the meantime Michael explains to André how much he would like to convince Marlene of the surgery. Later at the lake Marlene feels embarrassed because of her stiff leg. But when Konstantin happens to come by she doesn't want to look like a coward and challenges him to a swimming contest despite her disability…
Episode 1614/ 25.09.2012
Near death Marlene has a vision of Konstantin. Soon after, she wakes up at the shore of the lake where Konstantin is reanimating her. Later, Marlene lets Michael know that she agrees to the surgery for her leg. Especially Natascha is happy about that. Marlene is now feeling closer to Konstantin than ever before. But also Natascha falls more in love with Konstantin and eventually makes a confession to him…
Episode 1615/ 26.09.2012
After the declaration of love, Natascha has to hide her mortification from Konstantin and gets reminded by Charlotte that she now has to be a good mother to Marlene before the surgery. Since Doris heightens Marlene's fears of the surgery, Marlene is feeling rather queasy. But Konstantin is there to support her. The next day, when Marlene is already under anaesthetic, Michael gets bad news…
Episode 1616/ 27.09.2012
Natascha gives the green light for Marlene's surgery which takes place without complications. But a first attempt to trigger a reaction in Marlene's leg is unsuccessful.
Episode 1617/ 28.09.2012
Michael is happy for Marlene who was able to feel a touch on her operated leg but cautions her against further experiments. At night Marlene has a disturbing nightmare due to the pain medication: She sees herself as a child in the car of a young Natascha and an unknown woman…
Episode 1618/ 01.10.2012
Natascha tries to convince Marlene that the dream was nothing more than a figment of her imagination brought on by painkillers. But Marlene doesn't believe that. With Mandy's help she secretly leaves the hospital and forces her mother into a confession.
Episode 1619/ 02.10.2012
In her desperation Marlene gets support from Konstantin and is able to believe Natascha that she's her mother. In the meantime, Natascha feels more and more hurt by Konstantin. She justifies her abrasive behaviour with the guilt she has suffered from since the irresponsible accident that crippled Marlene's leg. Still, the argument with Natascha stays on Marlene's mind.
Episode 1620/ 04.10.2012
Natascha is deeply disappointed that her daughter disowns her. But she can't find any comfort with Konstantin. Meanwhile, Marlene is determined to first and foremost concentrate completely on the recovery of her leg.
Episode 1621/ 05.10.2012
Marlene can hardly wait to start the rehab for her leg. But when she returns to the "Fürstenhof", Natascha just cuts off her money. Konstantin is there to reassure Marlene. Because of that he clashes with Natascha because she isn't at all happy about his constant support of Marlene.
Episode 1622/ 08.10.2012
In view of the quarantine, her own problems seem secondary to Marlene. Though her heart bleeds when Konstantin prefers to be with her mother during this crisis. But she concentrates on making peace with Natascha.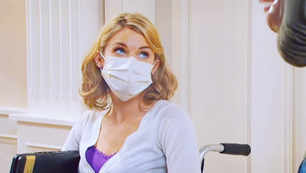 Episode 1624/ 10.10.2012
Michael tends to Alexander the best he can. Werner and Charlotte are deeply horrified when they learn of Alexander's infection. They aren't allowed to see him now anymore. But there is hope: There are anti-bodies in Marlene's blood which make her immune to the Milung-Fever. Using this, the pharma firm has a better chance of developing an antidote.
Episode 1625/ 11.10.2012
Meanwhile, Alexander's state is getting worse. Marlene is staying with him and in his delirium he thinks she's Laura. Marlene then leaves the "Fürstenhof" because her physical presence might help the pharma firm to develop an antidote more quickly.
Episode 1626/ 12.10.2012
When Pachmeyer wants to take back the sample from Marlene, she's quick enough to slip it to Alfons. He now has to smuggle the antidote into the "Fürstenhof" – but how?
Episode 1627/ 15.10.2012
Natascha wants the whole world to know that Marlene is a hero - but Marlene doesn't want people to make a fuss over her.
Episode 1628/ 16.10.2012
Marlene wants to go to a clinic for a few days to make up for falling behind in her training. But then she receives a cry for help from Mandy: She asks for Marlene's assistance with the pension because Alfons and Hildegard are accompanying Alexander to Brussels. The two of them spend a fun girls' night out. Marlene gets a more and more positive outlook on the future. Resolutely she decides to no longer pine after Konstantin.
Episode 1629/ 17.10.2012
Marlene can cover up her embarrassment in front of Konstantin.
Episode 1632/ 22.10.2012
The "Fürstenhof" has gotten new publicity thanks to the TV report and Werner urges his son to perform together with Natascha. Konstantin complies and he and Natascha reconcile. Their performance as a duet is successful. Elated he tells Natascha in front of the audience what a great woman she is and kisses her. In exactly that moment Marlene returns from her rehab…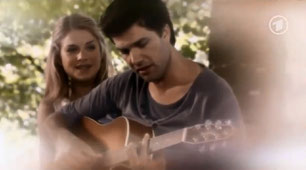 Episode 1633/ 23.10.2012
Konstantin sides with Marlene after her decision to break off the rehab early. Natascha isn't sympathetic to this at all. Instead of listening to her mother's lectures she rather talks things through with Michael: Marlene should long have been able to walk normally. But Michael encourages her. Her mind put at ease by the pep talk Marlene meets Konstantin who is rehearsing for his concert with Natascha. Since he, unlike Marlene, doesn't know all the songs Natascha sings, he asks Marlene for help. After some initial hesitation she starts singing "I can't help falling in love with you". (YES!!! Sing, Lucy, sing!) A jealous Natascha isn't happy at all with what she is seeing and hearing…
Episode 1634/ 24.10.2012
Marlene has to face the fact that it continues to be difficult for her to see her mother and Konstantin happy together. Nevertheless she comes to the concert. Unfortunately, it gets cancelled due to poor attendance. Natascha plays down her disappointment and seizes the opportunity to reconcile with Marlene.
Elena agonizes over telling Nils about the settlement with the clinic. But Marlene encourages her and so she finally confesses the truth to Nils.
Episode 1635/ 25.10.2012
Marlene lets Natascha convince her to step up her therapy exercises which results in her muscles hardening. But Nils does his best to sooth Marlene's leg and tense soul with careful exercises.
Episode 1636/ 26.10.2012
Marlene decides to continue with her therapy at her own pace. At the tennis court she runs into Natascha and Konstantin. When Konstantin accidentally drives the ball in Marlene's direction, Marlene instinctively evades it and moves her operated leg normally for the first time. She doesn't realize but Konstantin notices.
Episode 1637/ 29.10.2012
Marlene confidently tells Mandy: The less she thinks about her damaged leg the better the chance to overcome the blockade. Mandy immediately has a suggestion for distracting her: How about visiting a trade fair event in the evening where Marlene could present her jewelry? Excited by Mandy's idea, Marlene declines Natascha's request to accompany her on the piano that evening. Natascha is furious. When Marlene witnesses her mother getting into an argument with the hastily hired pianist she makes the decision to accompany her, after all. The concert doesn't go as Natascha is used to. But instead of looking to herself for the reason, Natascha blames her daughter.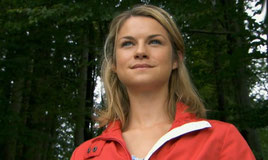 Episode 1638/ 30.10.2012
Marlene is blissfully happy – she is able to walk again! Together with Natascha, Konstantin and Michael she celebrates exuberantly at the piano bar and makes plans for the next day. She ignores Michael's admonition to take it slow. The next day Marlene heads off for a hiking tour. Because she isn't back when she was supposed to be Natascha and Konstantin start a search for her. They meet up with Marlene at the alp and she challenges Natascha to a race to the hotel.
Episode 1639/ 31.10.2012
Marlene wants to dance! When Konstantin doesn't ask Marlene but Natascha for a dance, her elation takes a temporary hit. In the end, it's Michael who makes her dream come true and then falls in love with Marlene during the dance. Marlene for one decides to continue to distance herself from Konstantin and so she gives away the bracelet she had intended for him. When she starts to feel pain in her leg she visits Michael who eases her mind by telling her that her muscles are just sore and that the tango lesson he promised can still take place. While Michael is enjoying the lesson Marlene is reminded of Konstantin and realizes that selling the bracelet was a mistake. Shortly after that, Konstantin and Natascha tell her about a find at the flea market…
Episode 1640/ 01.11.2012
Marlene hides her disappointment about the seemingly fateful find of the bracelet. To distract herself she goes on a trip with Michael who relishes this. Natascha meanwhile used her powers of deduction and confronts Marlene with the statement that the bracelet had been made by her for Konstantin. Marlene affirms this but denies having deeper feelings for him.
Episode 1641/ 02.11.2012
Marlene lets Mandy take her mind of things by going clubbing in Munich and she forgets about Konstantin for a short while. But when he asks her to fill in for Natascha as a singer she says yes. Michael immediately offers to accompany her on the piano. During the concert, Marlene's and Konstantin's eyes meet which leads to Marlene being unable to make another sound. […]
But Konstantin declines and so Natascha goes to Munich by herself, at the risk of a concert having to be cancelled. Werner makes it clear that Konstantin has to find a solution for this problem. When he hears Marlene humming a song while sitting at the piano, he gets an idea…
Episode 1642/05.11.
After Michael manages to calm down Marlene after her failed attempt as a singer she goes back onstage and plays a piano concert as compensation. Suddenly Natascha appears and believes that Marlene is stealing the show from her. But when she learns about Marlene's voice failing she reacts appalled and full of compassion. While Marlene is happy to have found a new friend in Michael, he silently enjoys the time spent with her.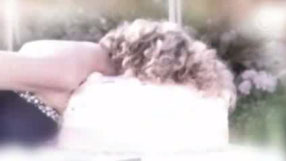 Episode 1643/06.11
Konstantin is planning a special surprise for Natascha's birthday and commissions Marlene to create a necklace. But she hesitates because of her feelings for Konstantin. In addition, she told Konstantin Natascha's real age which is an affront against her mother. In the end, she creates the necklace. But her secret meeting with Konstantin, who wants to take a look at the necklace beforehand, is witnessed by a jealous Natascha.
 Episode 1644/07.11.
Marlene can't defend herself against Natascha's accusations because there's a kernel of truth in them. But when Natascha learns that the reason for the secrecy between Konstantin and Marlene was her birthday present, she feels deeply ashamed. At the same time, Marlene becomes more and more aware that Konstantin's heart is already taken.
Episode 1645 /  08.11.
Natascha is looking to reconcile with Marlene. She's glad that she doesn't have to fear any competition from her daughter. Marlene affirms her mother's beliefs even though that's hard for her. She decides to turn her jewelry hobby into a job to distract herself from Konstantin. She doesn't suspect that Konstantin's love for Natascha isn't built on deeper feelings.
Episode 1646 / 09.11. 
Konstantin confides his frustration to Marlene. He doesn't want his mother to dictate whom he is allowed to marry. Marlene is shocked and thinks that Konstantin wants to marry Natascha, which he denies immediately. During the wedding festivities Konstantin asks Marlene for a dance, which is more fun than expected for both of them.
Episode 1647 / 12.11.2012
Marlene wants to get started with her jewelry business and makes another necklace in the style of Natascha's unique one. Her mother isn't very thrilled about this. When Marlene gets her picture taken with the jewelry for her website, she gets perceived as a woman by Konstantin for the very first time.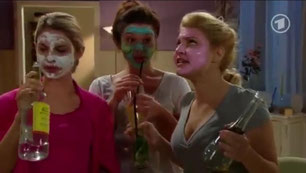 Episode 1648 / 13.11.2012
Marlene doesn't bow to Natascha's pressure and wants to offer her jewelry on the internet. Konstantin takes her side. Later, Marlene invites Kira and Mandy to celebrate the incoming orders with a pyjama party. When they run out of liquor Marlene wants to ask Konstantin for more. But he's already asleep. Marlene can't help but secretly gaze at him love-struck in his room…
Episode 1649 / 14.11.2012
Konstantin is startled to discover Marlene in his room. Embarrassed, she goes to talk to Konstantin the next morning. To her relief Konstantin is understanding. Happy, she completes the jewelry orders and confidently declines Natascha's request to be her pianist. Natascha is angry.
Episode 1650 / 15.11.2012
Konstantin takes Natascha to task for her attacks. Meanwhile, Marlene is thinking about how she could earn money to buy new materials. She wants to give piano lessons. Michael offers himself up as a student. When an emergency comes up Konstantin fills in for him.
Episode 1651 / 16.11.2012 
Marlene is disappointed since no students are coming forward and so she doesn't earn any money. Michael offers to drive with her to the mountains to look for stones. Marlene gladly accepts. But her mood nosedives when she learns about Natascha trying to sabotage her jewelry business and Konstantin knowing about it. Marlene tries to block out her disappointment and concentrates on looking for stones with Michael…

Episode 1652/ 19.11.2012
Michael apologizes to Marlene for the kiss. Though Marlene is pleased to be desired she doesn't want to give Michael false hope. Kira advises Marlene to at least give Michael a chance.
Episode 1653/ 20.11.2012
Marlene is the first to hear Doris accuse him of attempted murder.
Episode 1654/ 21.11.2012
Marlene wants to gather information to help Konstantin prove his father's innocence. She talks to Michael who shows her a nice evening in a restaurant where they get closer and finally kiss. So Marlene is all the more confused when Konstantin later confesses to her how much he likes her...
Episode 1655/ 22.11.2012
While Charlotte denies having with Werner in front of Doris, Marlene senses that Mandy is acting strangely towards her. An argument develops between the friends wherupon Mandy announces that she will see to it that Werner is set free.
Episode 1656/ 23.11.2012
Konstantin and Marlene try in vain to get the truth out of Xaver and Mandy. Sad because of a fight with Konstantin, Marlene visits the place where she and Michael looked for crystals and quartz stones. As if by a twist of fate he comes there as well.
Episode 1657/ 26.11.2012
Konstantin clears up the disgruntlement between him and Marlene. But Marlene is still in turmoil. Because Michael wants to get closer to her. While kissing, the two of them get unintentionally interrupted by Konstantin.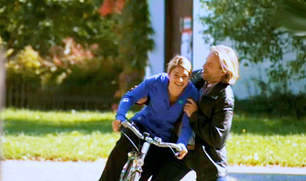 Episode 1658/ 27.11.2012
Marlene feels uncomfortable when Konstantin of all people tries to convince her to give Michael a chance. While she continues to push aside her feelings for Konstantin and slowly allows herself to get involved with Michael, Natascha learns about Michael and Marlene's budding romance. She blindsides the two when she publicly announces that they're a couple and devotes a love song to them. Marlene decides to give Michael a chance. But then she gets reminded of Konstantin…
Episode 1659/ 28.11.2012
Marlene gets overrun by her yearning for Konstantin. While a disappointed Michael is thinking about how to interpret Marlene's rejection, Marlene decides to finally enjoy life. She concentrates on her budding feelings for Michael and takes a step towards him.
Episode 1660/ 30.11.2012
In the romantic atmosphere of a barn Marlene is determined to give a relationship with Michael her all. But it looks like fate is once again playing a joke on her. This time Natascha interrupts their togetherness. Marlene and Michael quickly hide in the hay. After Natascha leaves Marlene can finally give herself over to her feelings for Michael without interruption
Episode 1661/ 03.12.2012
Almost as soon as Marlene is with Michael, Natascha invites them to a couples' night out where Natascha completely dominates all conversation. To her surprise it's still Marlene herself whom Michael finds the most interesting. And Konstantin also pays more attention to her this evening than she is aware of.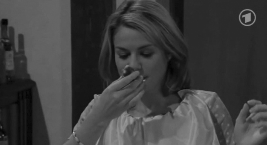 Episode 1665/ 07.12.2012
On the way home Marlene loses her oyster pearl. Konstantin finds it and Natascha tries to wangle him out of it. Marlene notices this and claims the pearl for herself. She wants to make a necklace pendant using the pearl. Michael tries to get involved in the creation of Marlene's design but Marlene likes Konstantin's suggestions better. When the necklace is finished it comes very close to Konstantin's ideas…
Episode 1666/ 10.12.2012
Marlene assures Michael that he isn't second choice. Konstantin feels bad because he was the reason for the argument. He uses a pretext to bring the two of them together at a picnic. Marlene has such a good time with Michael that she believes she's able to completely commit to him. She's already exulting about finally being able to leave her feelings for Konstantin behind, but then Konstantin takes her warm and long into his arms....
Episode 1667/ 11.12.2012
Mandy wants to open up a business with Marlene: jewelry store and nail salon in one. Konstantin is confident about the business plan. Werner on the other hand takes issue with the business the two women are planning. He destroys Mandy's dream of her own store and at the same time puts a difficult decision before Marlene...
Episode 1668/ 12.12.2012
Marlene doesn't accept Werner's offer to open up her business without Mandy. At the same time, Konstantin tells Andre that he won't take part in the barkeeper championship -until Marlene tells him that Werner ousted Mandy behind his back and thus undermined his authority as general manager. Meanwhile, Marlene decides to accept Werner's offer after all, at the request of Mandy.
Episode 1669/ 17.12.2012
Meanwhile, Marlene is celebrating the opening of her store. When suddenly Ari Fleischmann shows up at the Fürstenhof, Marlene starts to worry because she knows that Ari and her mother once had an affair. And really, the charismatic music producer soon becomes the focus of Konstantin's jealousy. He (Konstantin) wants to hang a banner for the championship. Distracted by Marlene he touches a damaged cable…
Episode 1670/ 18.12.2012
Marlene renders first aid to the unconscious Konstantin. He gets taken to the hospital – nobody knows how he's faring yet. After a first visit to the hospital Natascha goes to an appointment rather than stay with Konstantin, which Marlene can't understand at all.
Episode 1671/ 19.12.2012
Meanwhile, Marlene forces herself not to attach too much importance to her declaration of love towards Konstantin and convinces Natascha to sing for Konstantin at the hospital.
Episode 1672/ 20.12.2012
Meanwhile, Marlene takes care of Konstantin. Contrary to Natascha who is completely overwhelmed by Konstantin's condition. When she spontaneously gets asked during a visit to the hospital to help with his care, she flees and turns to Ari for comfort. When Marlene learns of the surgery plans, she immediately goes off to find Natascha to let her know about it…
Episode 1673/ 21.12.2012
Marlene is angry at Natascha and accuses her mother of not loving Konstantin. Natascha has a very guilty conscience because of the night spent with Ari. […] Even Marlene and Natascha stop their fighting for a short moment.
Episode 1674/ 27.12.2012
Michael succeeds in reanimating Konstantin. But it is uncertain whether he will wake up from the coma again. On the same evening Natascha sings a song for Konstantin at the piano bar and asks Marlene to accompany her on the piano. Hesitatingly Marlene agrees. Unnoticed by anyone, in the hospital Konstantin moves one finger…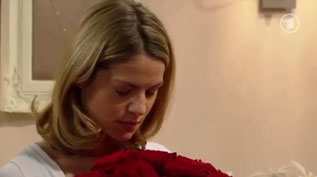 Episode 1675/ 28.12.2012
Shortly before Marlene plans to leave with Natascha for an appointment, she gets the feeling that she is hearing Konstantin's voice. At the same time Konstantin collapses in the hospital again and in a vision sees himself at death's door. Marlene decides to listen to her feeling and drives to the hospital. But once there she only finds an empty bed and so she believes that Konstantin has died…
Episode 1676/ 02.01.2013
When Konstantin wakes up from the coma he believes that he's in a relationship with Marlene. Michael explains to him that it's a malfunction of the brain after the coma but neither he nor Natascha are really happy about it. Marlene is confused and the situation becomes more complicated when Konstantin visits Marlene at home in the evening…
Episode 1677/ 07.01.2013
Marlene tries to convince Konstantin to no avail that he is with Natascha and not with her. When he sees her with Michael he thinks that Marlene is cheating on him. Only Nils is able to finally convince him that he suffers from a neurological disorder. Meanwhile, Natascha feels deeply hurt that Konstantin's feelings for her might be completely gone for good. She blames Marlene who in turn demands of her mother to pull in the same direction for Konstantin's sake. Marlene manages to lure him to the piano bar where Natascha is waiting for him with a song. Konstantin starts to remember…Alfons wants Marlene to make a duplicate of Zwick's necklace. He finally manages to take a picture of the necklace. But Marlene needs the original to replicate it.
Episode 1678/ 08.01.2013
Konstantin apologizes to Natascha and Marlene for causing so much trouble for them. But Natascha can't forget the slight of his rejection. Marlene notices how her mother is keeping Konstantin on tenterhooks and admonishes her: After all, she cheated on Konstantin with Ari while he was in a coma.
Episode 1679/ 09.01.2013
Natascha is grateful to Marlene for not letting on about her infidelity with Ari in front of Konstantin but Marlene gets a guilty conscience. Michael notices her mood and tells her that she did the right thing.
Episode 1680/ 10.01.2013
When Michael meets Gerlind Vierbrock in his practice he spontaneously invites her to dinner with Andre and Marlene. During the meal, Michael and Gerlind discover their mutual interest in medical history. When Marlene starts showing an interest in medical history the next day, Michael suspects what is behind it and is touched.
Episode 1681/ 11.01.2013
Michael tells Gerlind that his heart belongs to Marlene.
Episode 1682/ 14.01.2013
Konstantin is stunned because Natascha cheated on him. Meanwhile, Natascha is angry with Michael because he violated her trust. Konstantin decides to go to a cabin in the forest alone to gain a little space. Marlene goes after him to try and mediate between him and Natascha. But Marlene is also not in Konstantin's good graces, since she didn't tell him about the
affair.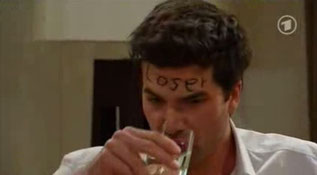 Episode 1683/ 15.01.2013
When Marlene, who is there also, tries to interfere Konstantin cuts her short. Marlene is stunned when she sees Konstantin going home with Sabrina.
Episode 1684/ 16.01.2013
Konstantin doesn't let Marlene dissuade him from taking Sabrina home with him. But he is much too drunk for anything to happen.
Episode 1686/ 18.01.2013
Michael gets labeled a square by Sabrina. To disprove this he passionately seduces Marlene. This leads Marlene to the impression that she has to show him good time. She proposes to go to a club opening in Munich. Michael pulls himself together and reluctantly accompanies her, but the doorman of the club of all people throws a spanner in his plans...
Episode 1687/ 21.01.2013
Michael is giving Marlene a romantic billiard lesson but he gets interrupted by Konstantin when Konstantin notices that Michael is teaching Marlene something seemingly wrong. Michael angrily challenges Konstantin to a duel but he refuses. When Marlene learns later on how well Konstantin is able to play pool she's surprised and asks him where he learned this skill.
Episode 1688/ 22.01.2013
After hearing about how well Konstantin can play pool, Michael is overcome by doubts once again. He secretly does some research and finds out that Konstantin had been Junior Champion in Argentina. He realizes that Konstantin could have embarrassed him in front of Marlene without any problem, but he didn't. When Michael confronts Konstantin with his past he realizes that his jealousy was pure projection.
Episode 1689/ 23.01.2013
When Gonzales shows up at the hotel, Konstantin has a hard time controlling himself. He confides to Marlene that Gonzalo deceived him many years ago. Marlene's alarm bells are going off as well when she hears the name Gonzalo. At first she doesn't want to believe it but the man who broke her heart in Buenos Aires once upon a time is really back again. Marlene and Konstantin want to expel him from the "Fürstenhof" but the hotel management doesn't want to rush anything.
Episode 1690/ 24.01.2013
Marlene lets Kira cheer her up and resolves to ignore Gonzalo. Meanwhile, Gonzalo gets on Michael's bad side as well, who wants to treat Konstantin's hand after their row. Gonzalo manages to challenge Konstantin to a rematch, and Konstantin even believes that he can win. Marlene and Nils try to dissuade him but Konstantin only feels misunderstood by the two of them.
Episode 1691/ 25.01.2013
Even though Konstantin's words hurt Marlene deeply, she watches the pool duel between him and Gonzalo together with Werner, Doris and Natascha. At first, Konstantin seems to have the upper hand but in the end he has to accept a sound defeat. When Marlene overhears Gonzalo continuing to mock Konstantin after the competition, she isn't able to hold back anymore...
Episode 1692/ 28.01.2013
Gonzalo cold-bloodedly accepts Marlene's daring offer to bet on Konstantin in the event of a rematch and demands she bet 20.000 Euros on Konstantin. Werner categorically rejects financing the wager instead of Marlene which Konstantin and also Doris would like him to do. Marlene wants to sell the piano, which she once received as a gift from Natascha, behind Natascha's back as she doesn't know about the bet.
Episode 1693/ 29.01.2013
Marlene confesses to Natascha that she wants to bet 20.000 Euros on Konstantin. Natascha is not thrilled since she obviously doesn't believe that Konstantin stands any real chance in the billiard duel against Gonzalo. Meanwhile dark clouds are gathering above Marlene and Michael's loving bliss: When Michael hears about the high stakes on Konstantin, he accuses Marlene to only put so much money on Konstantin because she still has feelings for him...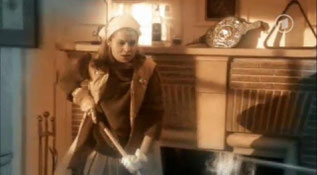 Episode 1694/ 30.01.2013
Marlene thinks Michael's accusations about being in love with Konstantin are absurd. When Michael later realizes that his jealousy seems once again to control him, he apologizes and a passionate reconciliation follows. But a little later, Michael experiences a depressing day dream in which Marlene is married to Konstantin and is leading the bleak life of a billiard groupie. Alarmed by this vision, Michael decides to get down to brass tacks...
Episode 1695/ 31.01.2013
Happily, Marlene accepts Michael's proposal. André speculates that the root of Michael's proposal is his worry that someone might snatch Marlene from him. Marlene is looking forward to the wedding but she isn't happy when she realizes that the date of Konstantin's rematch against Gonzalo collides with the planned wedding... 
Episode 1696/ 01.02.2013
Marlene is looking forward to her wedding to Michael. They consider who to invite. They get to talking about Marlene's father who died as a photojournalist in the Soviet War in Afghanistan. Marlene proudly shows Michael a photo article on the internet by her supposed father and discovers a picture which shows the photojournalist with his son. Excitedly Marlene informs Natascha about the existence of a half-brother. But Natascha doesn't believe in a brother and explains to Konstantin why not...
Episode 1697/ 04.02.2013
Konstantin is of the mind that Marlene has to learn the truth about her father. But Natascha has her reasons why she came up with the legend of the photojournalist. Marlene's real father abandoned Natascha and never wanted to acknowledge his child. She wants to spare Marlene this disgrace: She shouldn't feel as if she hadn't been wanted. Marlene and Michael are also thinking about children, but while Michael wants to have his own as soon as possible, Marlene feels that she's still too young for that.
Episode 1698/ 05.02.2013
Michael realizes that he still has enough time to found a family. His panic about losing Marlene is exaggerated and his desire to have children can wait. Meanwhile, Natascha is tired of Konstantin keeping on pushing her to tell Marlene the truth about her father. She angrily threatens to break up if he continues to interfere.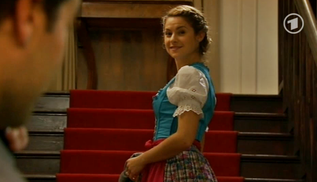 Episode 1699/ 06.02.2013
Full of anticipation, Marlene and Michael look forward to their civil wedding. When Marlene loses her wedding ring shortly before the ceremony, Konstantin rushes to her aid and promptly sprains his wrist. Once again, Michael gets jealous. While Marlene is celebrating her eve-of-the-wedding party with Kira and Mandy, Michael drowns his doubts in alcohol. The next day, Marlene waits impatiently in front of the registry office for her groom.
Episode 1700/ 07.02.2013
Marlene is full of understanding for Michael's call of duty and decides to attend Konstantin's and Gonzalo's billiard duel in the meantime. Konstantin doesn't allow either Gonzalo's confident behaviour or his hurt wrist to distract him and does surprisingly well. When Gonzalo offers him a draw Konstantin refuses. He firmly believes in his victory - especially since his 'good luck charm' Marlene is present.
Episode 1701/ 08.02.2013
Konstantin wins the billard game. Natascha is appalled: She promised to tell Marlene the truth about her father in case of a victory. But still, she doesn't have the heart to tell her daughter the truth. She doesn't know that meanwhile Marlene receives a letter from her assumed brother.
Episode 1702/ 12.02.2013
Konstantin continues to conceal from Marlene that the deceased photojournalist isn't her father. Because she fears for Marlene's life, Natascha tries to keep her daughter from going to Afghanistan. And so Marlene decides to invite her supposed half-brother to come to Bavaria. Natascha has just left for a concert in Dubai when Veit Bergmann checks into the "Fürstenhof". Cordially he approaches Marlene...
Episode 1703/ 13.02.2013
Even though Marlene at first doesn't believe Veit that he is her father, Konstantin finally breaks his silence and tells her that the story about the photojournalist was a lie. When Marlene confronts Natascha about it on the phone, Natascha is shocked that Veit is at the "Fürstenhof". She asks Marlene to keep her distance from him but Marlene wants to get to know her father despite all warnings.
Episode 1704/ 14.02.2013
Veit manages to correct his initial bad impression with Marlene. Meanwhile, Natascha is still stuck in Dubai and can't get back to the "Fürstenhof". Konstantin slowly starts to suspect that Veit might be responsible for Natascha's delayed homecoming. When Veit collapses, Michael examines him and detects that his liver is in very bad shape...
Episode 1705/ 15.02.2013 
It hurts Marlene that she will lose her father again so soon. Meanwhile, it becomes more and more obvious that Veit has only come to the "Fürstenhof" to get a liver donation from Marlene. To Veit's surprise his daughter comes up with the idea of offering herself as a donor all on her own. Meanwhile, Natascha is on the way to Germany. Just as Veit and Marlene are about to come to an agreement about the organ donation, she rushes in and reveals a terrible secret...
Episode 1706/ 18.02.2013
Marlene is shocked by Natascha's disclosures but Veit assures her, apparently convincingly, that although he had been ruthless and egotistical in his younger years, he never tried to have the unborn Marlene aborted. At first Marlene believes her mother but when Veit gives her a diary in which he supposedly followed her entire childhood, her doubts start to surface again. Whom should she believe?
Episode 1707/ 19.02.2013
Konstantin understands Marlene's wish to get to know her father better and he asks Natascha to respect it. Natascha even comes to an uneasy truce with Veit - but only until she catches him in the lie that he has been trying to contact Marlene in the past. He shows Marlene a photo album with photos of her that he allegedly shot. But Natascha continues to deny that Veit has ever wanted any contact.
Episode 1708/ 20.02.2013
Natascha realizes with dismay that she has walked into Veit's trap and has driven Marlene right into his arms. Marlene, meanwhile, comes to trust her father more and more and can see herself donating a part of her liver to save his life.
Episode 1710/ 22.02.2013
Natascha decides to accept Veit's offer. Konstantin, surprised at the sudden upturn in her career, takes her to task and Natascha has to admit to her deal. When Konstantin informs Marlene, she is devastated. She confronts Veit with the allegations and hopes for an apology. But to no avail...
Episode 1711/ 25.02.2013
Marlene feels deceived and used by Veit. But when she learns from Michael that Veit collapsed, she struggles internally: Even though he is a selfish man, Veit is her father and she is the only one who can help him at the moment. And so Marlene makes up her mind to help Veit after all and offers to donate a part of her liver…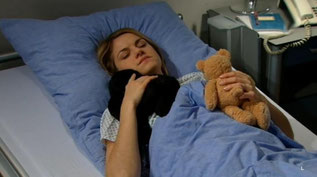 Episode 1712/ 26.02.2013
Veit is surprised that Marlene is still willing to help him. That much altruism seems almost a little suspect to him. Natascha can't understand Marlene's decision but Marlene doesn't let herself get dissuaded otherwise. Konstantin gives Marlene a little stuffed gorilla as a good-luck charm for the operation. Coincidentally, Michael has the same idea to give a stuffed animal to Marlene.
Episode 1713/ 27.02.2013
After a disturbing dream, Konstantin is very worried about Marlene before the surgery. Michael calms him down and makes it clear that there is very little risk for Marlene. Konstantin is relieved when Marlene regains consciousness again and is doing well after the surgery. Veit is doing well after the surgery, too. But shortly after, Michael is summoned by Konstantin to come to Marlene. She is suddenly suffering from pain and dizziness.
Episode 1714/ 04.03.2013
Michael sees to it that Marlene gets emergency surgery immediately to stop the secondary bleeding. Konstantin and Natascha are very worried about Marlene but Michael soon lets them know that Marlene's condition isn't life-threatening anymore. After Marlene has woken up again, everyone is there to take care of her. Even Veit comes by to inquire after her health.
Episode 1715/ 05.03.2013
Michael has been looking forward to Fabien visiting him for days. But much to his disappointment his son gets the chicken pox and has to stay home in Italy. Marlene, who is feeling better, notices how disappointed Michael is and advises him to visit Fabien in Italy. At first Michael doesn't want to leave Marlene alone but she is able to convince him to make the journey. Meanwhile, Marlene tries to make a cautious new start with her father Veit.
Episode 1716/ 06.03.2013
Inspired by the chess game, Marlene designs a piece of jewelry in the hope of maybe having a good relationship with her father in the future, after all. Veit however alienates Marlene with the statement that she starts getting too clingy for him.
Episode 1717/ 07.03.2013
Veit wants to apologize to Marlene with the piece of chess jewelry which he had specially made. And he even goes one step further: Veit offers for Marlene to accompany him to South Africa to apprentice as a gold smith there.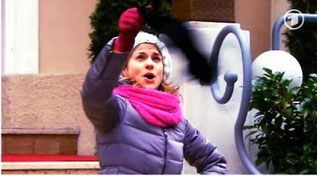 Episode 1718/ 08.03.2013
Marlene asks for time to consider to decide whether to accept Veit's offer. Konstantin admits that he would miss Marlene. He suggests taking pictures together for an album as a keep-sake. When Marlene looks through the book the next day she realizes that she can't leave the "Fürstenhof"…
Episode 1719/ 11.03.2013
Marlene denies being in love with Konstantin to Veit. Although she is aware that she still has feelings for Konstantin, she is committed to her relationship with Michael.
Episode 1720/ 12.03.2013
When Thiago happens to overhear that Veit will have some jewelry at the "Fürstenhof" because of a business meeting, he breaks into his suite. But he gets caught by Marlene and Veit. When they are about to call the police, Thiago reacts in a panic...
Episode 1721/ 13.03.2013
Completely desperate, Thiago takes Marlene and Veit hostage. He takes them to Julius's hut. Neither Natascha nor Konstantin suspect anything. Marlene convinces Veit to give Thiago the 100.000 Euros he demands. He will let them go in return. But Veit has to have the bank provide him with the money first. Soon, Veit's health starts to deteriorate; he badly needs his medication.
Episode 1722/ 14.03.2013
Meanwhile, Veit tells Marlene why he keeps everyone at arm's length. He had a son after her - Karl. Karl got kidnapped during an attack but despite having paid the ransom money he never saw him again. When Javier appears at the hut, passes himself off as a hiker and asks about Thiago, Marlene and Veit hide Thiago inside the hut and manage to get rid of Javier. Meanwhile, at the "Fürstenhof" more and more things are starting to indicate that something isn't right with Marlene and Veit.
Episode 1723/ 18.03.2013
Angrily, Konstantin sends Thiago away and frees Marlene and her father Veit. On the way home Javier ambushes them and wants to know from Konstantin where Thiago is. To put more pressure on Konstantin, he threatens Marlene with the gun. Veit can't bear it and tries to grab hold of the gun. In the following scuffle the gun goes off…
Episode 1724/ 19.03.2013
Since Javier continues to threaten Marlene, even though he shot and wounded Veit, Konstantin pretends to take Javier to Thiago. A fight ensues which Konstantin manages to win but Javier is able to escape. Konstantin and Marlene realize that they won't be able to feel save as long as Javier is at large. But when they get a call from the police to let them know that they have arrested Javier, Marlene's relief erupts…
Episode 1726/ 25.03.2013
Mandy, who is unhappily in love, asks Marlene for advice. Thiago, who has been thrown out by Konstantin, comes to say goodbye to Mandy. He wants to flee and asks Marlene for help. Marlene harbours Thiago, who is wanted by the police, in Michael's practice. Everything seems to go well until Marlene accidentally slips up …
Folge 1727/ 26.03.2013
Marlene pretends to give in to Natascha's demands to press charges against Thiago but she only makes a pretend phone call to the police... Meanwhile, Mandy and Thiago want to get married and Konstantin lets Marlene talk him into acting as a witness together with her.
Folge 1729/ 28.03.2013
Michael plans to move to Italy with Marlene. Veit offers Marlene to work in one of his design offices in Florence where she could create her own collection. Natascha would be less than pleased about this. Will Marlene decide to move to Italy?
Episode 1730/ 02.04.2013
Marlene discovers the unconscious and strongly hypothermic Charlotte during a walk. While she is searching for her cell phone, Marlene discovers a message Charlotte must have scratched into the forest floor with her last bit of strength…
Episode 1731/ 03.04.2013
When Konstantin confronts Doris with Marlene's suspicion that she had something to do with Charlotte's collapse, she gets very frightened… So Doris quickly goes off to destroy Charlotte's writing which would convict her. At the same time, Marlene goes back there, as well, to shoot a photo of the clue.
Episode 1732/ 04.04.2013
Marlene wants to apply for participation in a jewelry trade fair and uses all her savings to buy gold which she needs for her planned collection. She hands over the gold to Werner for safe-keeping in the hotel safe. Meanwhile, Doris tries to talk to Marlene. She knows from Konstantin about Marlene's suspicions and lies skilfully that she doesn't have anything to do with Charlotte's collapse. But Marlene continues to persist with her suspicion and lets Charlotte in on it. Meanwhile, Marlene gets a letter of acceptance from the jewelry trade fair. Everything seems to go perfectly…
Episode 1733/ 05.04.2013
Marlene desperately ponders who could have stolen the gold. She suspects Doris and tells her suspicions to the police. But Michael believes that she is letting Charlotte's dislike for Doris influence her too much. Konstantin, too, believes these suspicions to be implausible. Meanwhile, Doris tries to convince Marlene that she didn't have anything to do with either the theft or with Charlotte's "accident". The next day, Doris bemoans the loss of a valuable ring and she is sure that Marlene stole it. Konstantin can't believe that ...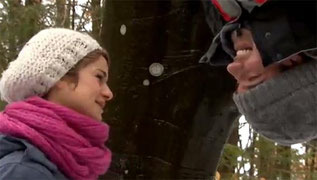 Episode 1734/ 08.04.2013
Marlene can convince Konstantin that she is no thief. This leads to a confrontation between Konstantin and Doris where Konstantin presumes that his mother has hidden the ring in Marlene's things as revenge. Since Michael doesn't have time, Konstantin "kidnaps" Marlene for a picnic in order to take her mind off things. Meanwhile, Werner forces a compromise on Natascha: Doris won't file charges against Marlene if Natascha doesn't spread around news of the gold theft. She grudgingly agrees but Doris continues to put pressure on Marlene.
Episode 1735/ 09.04.2013
Thanks to Charlotte's loan Marlene is able to buy gold for her planned collection.. But due to Doris's threat she isn't able to concentrate on her designs. Charlotte insistently advises her to keep away from that woman. Meanwhile, Michael learns jealously about Konstantin and Marlene spending time together and he takes Marlene to task.
Episode 1736/ 10.04.2013
Tension between Marlene and Doris is running so high that Doris asks Marlene to move out of the Saalfeld apartment. All this only increases Marlene's solidarity with Charlotte and she proposes for Charlotte to return to the place where she lost her memory. Despite a trip to the hut, Charotte's hopes aren't realized at first. Meanwhile, Konstantin and Werner try to argue with Doris about Marlene not having to move out of the apartment.
Episode 1737/ 11.04.2013
Charlotte entrusts her memories of Doris wanting to let her die only to Marlene and Julius. Marlene in turn keeps this highly sensitive knowledge from Konstantin even though it's hard for her. It is, after all, about his mother and the chance of him taking his mother to task would be much too high. Michael, on the other hand, is let in on it.
Episode 1738/ 12.04.2013
Natascha's gigs at the "Fürstenhof" are being reduced which causes her increasing emotional distress: She needs the spotlight as much as the air to breathe. Marlene and Konstantin try to support her. Natascha even offers Marlene to run her shop so that Marlene can use the time to work uninterruptedly on her collection for the trade fair. Just at that time a radio reporter wants to do a report about the daughter of the great Veit Bergmann who has opened up a store here recently. But when the reporter encounters the famous Natascha in the store, Natascha sees her chance...
Episode 1739/ 15.04.2013
Natascha really did make herself out to be a jewelry designer in the radio report. Marlene takes her mother to task for it. Soon, Marlene's shop is full of Natascha's fans willing to spend some money. Natascha indulges in a glamorous appearance while Marlene is relegated to the sidelines. Konstantin tries to support Marlene who decides to publicly put everything right. Natascha is dismayed. Then the reporter shows up again.
Episode 1740/ 16.04.2013
Marlene doesn't have the heart to expose Natascha in front of the reporter. Michael manages to ease Marlene's frustration. Konstantin risks serious trouble with Natascha because he can't stand the way she pushes herself to the fore at Marlene's expense. At night he has a dream in which he sees himself being incredibly happy with Marlene. Does Konstantin feel more for Marlene than he admits to himself?
Episode 1741/ 17.04.2013
Since Konstantin prefers to spend his free time with Nils, Natascha suspects that her boyfriend is cheating on her. Marlene notices Konstantin's strange behaviour as well. Konstantin is envious of Marlene's happiness with Michael. Later, Marlene happens to overhear Werner speculating that Konstantin might be in love with Marlene. She thinks that's nonsense until Natascha confides in her that she believes that Konstantin has fallen for another woman...
Episode 1742/ 18.04.2013
Marlene tries to calm the upset Natascha down. Marlene wouldn't know anything about Konstantin falling in love with another woman. Nevertheless, Natascha confronts Konstantin who denies the accusation. Meanwhile, Marlene secretly wishes that she could be the woman Konstantin has supposedly fallen in love with. But she quickly realizes that Konstantin has only relationship problems. But a sign of fate bodes something different for Marlene...
Episode 1743/ 19.04.2013
Michael reads the return of the bullfinch as a symbol for his upcoming wedding with Marlene. Marlene tries to distract herself from Konstantin by immersing herself in her work and tinkering with her white gold collection. Made insecure by Natascha, Marlene asks Michael for his opinion on her designs but he isn't really able to help her. Konstantin, on the other hand, is.
Episode 1744/ 22.04.2013
Natascha isn't happy that Marlene continues to keep going with her collection despite their fight. But Marlene, assured by Konstantin, is undeterred. Even when Natascha threatens to hire her own designer to market jewelry under her name. Marlene asks Charlotte for advice and then presents her mother with a contract that would guarantee Natascha a small profit from the sale of the jewelry, but Natascha shouldn't hold out for more.
Episode 1745/ 23.04.2013
Martin conceals the job opening in Bad Tölz from Kira, since he plans to start anew with her in Hamburg. But Marlene happens upon a fax addressed to Martin which says that there would also be the possibility to go to Bad Tölz… Marlene is happy about her first brooch and wants to show it to Natascha. But Natascha meanwhile has made up with Konstantin and is deeply in love. Marlene gets into an unpleasant situation.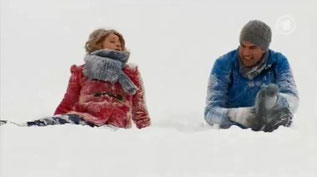 Episode 1746/ 24.04.2013
Marlene confides to Kira that Konstantin still sometimes confuses her, but that she has chosen Michael. But during a spontaneous snowball fight with Konstantin Marlene starts to falter again for a short while. Konstantin in turn realizes that mother and daughter don't have the same sense of humor. Something similar happens for Marlene with Michael.
Episode 1747/ 25.04.2013
Marlene is shocked when Natascha asks her to get a pregnancy test for her. The thought that her mother and Konstantin might have a child is disconcerting for her. Coincidentally, Konstantin sees the test and suspects that it belongs to Marlene. While Marlene and Natascha are anxiously waiting for the test results, Michael hears from Konstantin that he might become a father. Michael can hardly believe his luck.
Episode 1748/ 26.04.2013
Marlene worries about Veit who hasn't been heard from in some time. She asks Veit's secretary for a return call which Natascha happens to answer... Confronted by Konstantin, Natascha defiantly admits to having lured Veit to Marocco with a false trace to his kidnapped son to keep him away from Marlene. Natascha doesn't want to tell Marlene anything about Veit's situation since she's afraid she would fly to South Africa immediately and neglect her jewelry collection. Even though Konstantin appeals to her to tell Marlene the truth, Natascha at first tells her a lie...
Episode 1749/ 29.04.2013
Marlene is stunned when she hears from Natascha all about how she lured Veit to Marocco to get rid of him. Natascha hopes that Marlene will be able to forgive her. And in fact, Marlene is willing to give Natascha another chance, especially since her mother announces to the press that in reality Marlene is the creative part of the jewelry label. But then Marlene happens to overhear a conversation by Natascha...
Episode 1750/ 02.05.2013
Marlene vents her pent-up anger and strongly reproaches Natascha. Natascha is suffering from the serious fight with Marlene. Shortly afterwards, Marlene goes off to attend the jewelry trade fair.
Episode 1751/ 03.05.2013
Marlene comes home from the jewelry trade fair and is disappointed that interest in her jewelry was far less than she expected. But she only confesses this to Michael - and not to Natascha.
Episode 1752/ 06.05.2013
Marlene thinks about how she might turn the failure in Munich into a success after all. And so she plans to invite the purchasing agents she met in Munich spontaneously to the "Fürstenhof" for an exclusive presentation of her jewelry. But Werner has to deny Marlene's request. Emma Saalfeld is going to present her new Dirndl collection in the hotel in two days.
Episode 1753/ 07.05.2013
Werner admits that he missed Emma's wish but he knows how to improvise and offers her Marlene's shop to display her new Dirndl collection there. But Marlene is against that. Although their first meeting doesn't go very smoothly, Marlene and Emma like each other. Meanwhile, Natascha tries to convince Emma to collaborate with Marlene.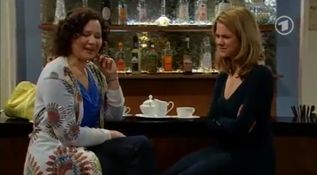 Episode 1754/ 08.05.2013
Emma and Marlene complement each other perfectly with their collections. Emma tells Marlene about her love story with Felix. It was here at the "Fürstenhof" that the man of her dreams fell in love with her after much back and forth. Touched by the story Marlene is being reminded of moments with Konstantin. When Emma doesn't reserve a seat for Felix at the Dirndl presentation because she doesn't expect him to come, Marlene saves him a seat. Marlene is convinced that the power of love will prevail.
Episode 1755/ 10.05.2013
Marlene is over the moon after the successful fashion show. Thanks to Emma's support, her jewelry attracted much interest. But she's sorry that Emma and Felix will leave again the next day. She would have liked to have more time to spend with them.
Episode 1756/ 13.05.2013
Kira is deeply hurt by Martin's decision. But after a long talk with Marlene she has to admit that Martin's decision does take a weight off her shoulders.
Episode 1757/ 14.05.2013
Marlene doesn't agree with Natascha's decision to end the pregnancy without having talked to Konstantin about it beforehand. A fight ensues between mother and daughter. When Konstantin stops by, Marlene loses it and tells him about his impending fatherhood.
Episode 1759/ 16.05.2013
Natascha makes up her mind to keep the child. Konstantin is over the moon and wants to propose to her. Trustingly, he turns to Marlene and asks her to design an engagement ring for Natascha. Marlene is reluctant at first but then she eagerly sets to work.
Episode 1760/ 17.05.2013
Marlene has finished the engagement ring. Konstantin plans to propose to Natascha that same day. But when he stands before her he just can't say the words, since Natascha makes a negative remark about marriage. He retreats and decides to practice his proposal beforehand in order to avoid another such debacle. And so he kneels down in front of Marlene and proposes to her…
Episode 1761/ 21.05.2013
For a moment, Konstantin is enchanted by the rehearsed marriage proposal with Marlene.
Episode 1764/ 24.05.2013 
Natascha continues to be unable to tell Konstantin the truth but she also can't tell him the lie that she has suddenly lost the child. She senses that he wouldn't believe her and decides to leave him and go to Vienna alone. While she changes her mind at the last minute, Marlene finds a farewell letter from Natascha to Konstantin in which she admits to a big mistake. A big argument breaks out between Marlene and her mother. When Konstantin arrives at the scene, Natascha seizes the opportunity: She fakes a miscarriage.
Episode 1765/ 27.05.2013
Even though Konstantin's accusations about her being to blame for Natascha's miscarriage hurt Marlene very much, she doesn't tell him the reason for her fight with Natascha. And although Natascha absolves Marlene of any guilt whatsoever and Michael tries to bring Konstantin around using medical arguments, the rift between Marlene and Konstantin seems insurmountable. Marlene tries to be understanding of Konstantin as she can see how much he is suffering from the loss of the child. Martin gives Konstantin the idea to write a letter to the baby in order to say good-bye. Konstantin has a hard time finding the right words, especially since Natascha is against the idea. In the end, it is Marlene with whom he finds understanding and support.
Episode 1766/ 28.05.2013
Doris and Dr. Drescher lure Charlotte into a trap to make her look dangerous and crazy once and for all. Charlotte runs from them and seeks shelter with Marlene and Michael. As Michael is still trying to get the shocked Charlotte to calm down, Drescher shows up with two nurses ... Natascha wants to go to Vienna regardless of the loss of her child, which Marlene finds rather insensitive towards Konstantin.
Episode 1767/ 29.05.2013
Doris is still pretending to be Charlotte's victim in front of Werner, while Marlene, unlike Konstantin, is having strong doubts about Charlotte's supposed mental confusion. When she visits Charlotte, Charlotte begs her for help. Marlene decides to act...
Episode 1768/ 30.05.2013
Konstantin has a frustrating phone call with Natascha: He can't comprehend her "repression therapy" concerning the assumed miscarriage and she doesn't have any sympathy for his worries. Instead, it is again Marlene who provides support for him... Marlene doesn't let herself be intimidated by Dr. Drescher and gets appointed Charlotte's temporary legal guardian by Franziska, the district court judge.
Episode 1769/ 31.05.2013
Under reference to the dark chapter in Dr. Drescher's past, Werner blackmails Drescher in Marlene's presence... Natascha happily returns from Vienna. She succeeds in reigniting Konstantin's passion. Marlene, very unsettled by Konstantin's unconscious declaration of love, feels the unbroken attraction to him, but because of this she tries even more to be close to Michael.
Episode 1770/ 03.06.2013
Marlene bravely sides with Werner and she and Julius free Charlotte from the clinic. Shortly afterwards, she and Werner go to Munich together to find a sanatorium for Charlotte
Episode 1771/ 04.06.2013
Konstantin is in the middle of the preparations for the upcoming final of the Elvis Double Contest which is supposed to take place at the "Fürstenhof". While a reconciliation between him and Natascha fails, Michael surprises Marlene with a concrete date for the wedding.
Episode 1772/ 05.06.2013
When Konstantin learns of Julius's death, he's shocked and decides to cancel on the organizer of the contest. Natascha isn't very understanding about this. Konstantin is annoyed by her impiety and once again finds a sympathetic ear with Marlene.
Episode 1773/ 06.06.2013
Marlene happens upon Julius's draft for his second novel. Konstantin offers her to read a part of it together at the funeral service. Marlene thinks that it's a good idea but when she hears Julius's romantic words coming from Konstantin's mouth, she feels how much she is still attracted to him.
Episode 1774/ 07.06.2013
Natascha surprises Konstantin with the suggestion of adopting a child. Konstantin reacts noncommittal, at first. But after a talk with Marlene he tells Natascha that he would love to take on that responsibility. While Natascha is busy happily making family plans, Konstantin finishes the preparations for the postponed final of the Elvis Double Contest. Together with Marlene he sings "their" song ...
Episode 1775/ 10.06.2013
While Konstantin is completely overwhelmed by having fallen in love with Marlene, Natascha's marriage intentions are intensifying. She asks Marlene to be her maid of honor. Meanwhile, Marlene manages to resolve her fight with Michael over their unraveling plans to go to Florence.
Episode 1776/ 11.06.2013
Natascha is happy that Marlene will be her maid of honor but she notices that Konstantin seems quite out of it. Konstantin admits to Nils that he has fallen in love with Marlene and that he doesn't know whether to take these feelings seriously. Meanwhile, Marlene is preoccupied with Fabien's upcoming visit. After all, Michael is her first boyfriend with a child.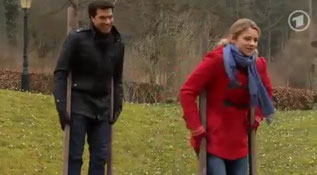 Episode 1777/ 12.06.2013
Meanwhile Konstantin is completely overwhelmed by the current situation. On the one hand he believes it's too late for a relationship with Marlene, but on the other he doesn't see a future for him and Natascha anymore. Just at that moment, Natascha comes to him with a spontaneous idea...
Episode 1778/ 13.06.2013
Konstantin has a hard time concealing his dismay about the wedding date from Natascha. Konstantin tries to convince himself that his feelings for Marlene are just a crush. Now, of all times, Marlene reveals to Konstantin that she had been in love with him for a long time and wishes him all the best with his little family. After this confession, Konstantin is completely rattled...
Episode 1779/ 14.06.2013
Natascha is stunned when Konstantin backpedals at the last moment and doesn't want to marry her. Due to her frustration she tries to seduce the charming Leonard. Meanwhile, Konstantin's bad conscience is tormenting him. Nils is the only one who knows the reason for Konstantin's decision: He's in love with Marlene. She on the other hand has no sympathy for Konstantin whatsoever.
Episode 1780/ 17.06.2013
Konstantin is aghast when Natascha reveals that she aborted their child. But he believes that Natascha made up the story out of revenge to hurt him. Marlene finally manages to arrange another meeting between Konstantin and Natascha...
Marlene is nervous about the upcoming visit by Fabien. She wants to teach him how to walk on stilts but it soon becomes clear that Michael's son isn't interested in that. Marlene is relieved when she realizes that both she and Fabien enjoy playing the piano.
Episode 1781/ 18.06.2013
Thanks to Michael's warning Konstantin only gets slightly injured by Natascha's knife attack. In shock over her own behavior, Natascha flees from the situation. Konstantin, Nils and Marlene go searching for her. When a desperate call from Natascha reaches Marlene, all three breathe a sigh of relief.
Episode 1782/ 19.06.2013
Marlene is very worried when she notices that her mother can't make a sound. Michael diagnoses a contusion of the larynx and prescribes rest. Marlene brings Natascha to the chalet so that she can rest her voice and recuperate from the stress of the last few days. When Konstantin visits Natascha he can't answer her pestering questions about the reason for the breakup. Marlene tries to dig deeper and at first can't understand his fierce reaction.
Episode 1783/ 20.06.2013
Marlene is overwhelmed that Konstantin has fallen in love with her and withdraws from the situation. While he draws the consequences and makes plans with Doris to return to Argentina, Marlene now understands why Konstantin couldn't marry Natascha. She tries to distract herself by taking care of her mother: Because Natascha has learned that she has been recast in the musical in Vienna. When Marlene goes to reassure her mother, she has suddenly disappeared.
Episode 1784/ 21.06.2013
Marlene doesn't know how to handle the knowledge of Konstantin's love for her. She's burdened by her guilty conscience towards her mother and Michael. When Michael enthuses about their new life in Italy she realizes: No matter what Konstantin's feelings for her are, her future lies in Italy.
Episode 1785/ 24.06.2013
While Konstantin can't help but to give Werner the reason for his departure to Argentina, Marlene sees the goldfinch as a symbol of her long-held love for Konstantin and wants to set the bird free. When it doesn't want to fly away, Konstantin offers to take care of the bird and puts the open cage in Marlene's room. When suddenly there are two goldfinches sitting in it, it confounds both him and Marlene who speculates that Konstantin might have bought the second one to tell her his feelings in a roundabout way.
Episode 1786/ 25.06.2013
Konstantin admits to Marlene that he has fallen in love with her. They part ways with mixed feelings. While Marlene makes a conscious effort to turn her attentions to Michael, Konstantin would prefer to leave for Argentina at once. But the situation between Doris and Werner forces him to wait. In the meantime, Marlene gives the two goldfinches to her mother who immediately passes them on to Tina; which Michael notices with irritation. When Nils returns alone from a mountain hike with Konstantin, Marlene is worried about Konstantin and goes looking for him.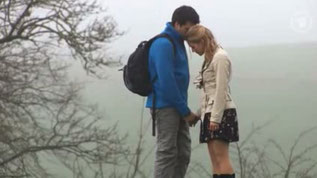 Episode 1787/ 26.06.2013
After the kiss, Marlene and Konstantin do admit their love to each other but both know that they can't act on that love. There's no way that Marlene could tell her mother the truth. And Konstantin doesn't want to steal Michael's fiancée since it was thanks to him that Natascha didn't injure him any worse. When Marlene lets Tina have the two goldfinches, Tina suspects that there is a hidden love story behind "Romeo" and "Juliette".
Episode 1788/ 27.06.2013
Natascha snoops after Konstantin because she's convinced that another woman is the reason for their break-up and she suspects Tina. This confirms Marlene's decision not to give in to her love for Konstantin. Meanwhile, due to his mother's decision to leave for Argentina at once, Konstantin celebrates his farewell from the "Fürstenhof". When Marlene learns about it, the notion of being without him tears her heart apart. A touching farewell letter and his pledge to always be there for her causes Marlene's emotions to break free.
Episode 1789/ 28.06.2013
Konstantin leaves the "Fürstenhof" with his mother and a heavy heart. Marlene falls into a deep dark hole because of it. In the midst of her emotional chaos she resolves to tell Michael the truth about her confusion. But then she doesn't have the heart to tell him about her feelings for Konstantin.
Episode 1790/ 01.07.2013
The necessity of surgery gives Doris a perfidious idea of how to tie Werner to herself for good. But Charlotte gets wise to her and in addition lets Marlene in on it… Marlene is disappointed when she learns that Konstantin returned to the "Fürstenhof" because of his father and not her. She wants to finally find closure. Meanwhile Natascha tells Marlene that she still isn't willing to accept her break-up with Konstantin.
Episode 1791/ 02.07.2013
Secretly threatened by Doris, Charlotte pretends in front of Marlene that the two of them simply want to bury the hatched. But Marlene doesn't trust the situation and goes to Werner, Michael and Konstantin looking for help with her speculation that Charlotte may have been kidnapped by Doris. While they think that she's just imagining things, Goran remembers seeing Doris throwing something away in the woods. Doris skilfully manages to dispel Konstantin's doubts about whether she wishes Werner ill. But Marlene doesn't let herself get dissuaded from her suspicions.
Episode 1792/ 03.07.2013
Though Konstantin doesn't want to let Marlene's pressuring get to him, her fear for Charlotte and Werner makes an impact on him. Thus he confronts Doris with Julius's voice recorder, which Marlene and Goran found in the woods. Doris's obvious panic in the face of the voice recorder unsettles him and he lays a trap for his mother. When Doris heads off to see Charlotte afterwards, Marlene and Konstantin follow her.
Episode 1793/ 04.07.2013
After Marlene gets shot by Doris, Konstantin determinedly cares for her. When Marlene starts to get a fever, he comes up with an idea to escape from their prison.
Episode 1794/ 05.07.2013
Konstantin is shocked by Doris's confession that she killed his Aunt Pilar and his adoptive father. Appalled Werner and he try to process that they completely misjudged Doris. Meanwhile, Marlene is there for Konstantin when he learns about Doris's arrest.
Episode 1795/ 08.07.2013
Konstantin believes that Michael is trying to conceal malpractice when he diagnoses the cause for the numbness in Werner's leg as temporary swelling. His apology to Michael when his assumption turns out to be true is rather stiff as he admits to himself that his anger was directed mostly against Michael's relationship with Marlene. Meanwhile, Marlene's attempt to write her vows for her wedding with Michael fails. For Tina it's clear as a bell: Marlene's heart really belongs to Konstantin! Eventually, fate brings the two of them together.
Episode 1796/ 09.07.2013
Marlene makes it clear to Konstantin that their kiss was a mistake. She believes that it's too late for her and Konstantin and withdraws. Konstantin doesn't know what to do because he doesn't want to move in on the woman of the man who saved his life. Werner thinks that's noble but asks him to consider whether he really wants to forgo his happiness. After this Konstantin comes to a decision.
Episode 1797/ 10.07.2013
Marlene determinedly makes it clear to Konstantin that it's too late for the two of them and desperately clings to her engagement to Michael who leaves for a continuing education course in Hamburg the next morning. Konstantin continues to seek out Marlene but she is overwhelmed and stonewalls. She wants Konstantin to accept that they will never become a couple. But Konstantin only wants to accept that if she tells him to his face that she doesn't feel anything for him. Natascha meanwhile asks Marlene to invite Konstantin to her comeback-matinée. When he really does show up, Natascha believes he only came for her.
Episode 1798/ 11.07.2013
Konstantin is sure that he's in love with Marlene and that she reciprocates his feelings. But Marlene doesn't want to acknowledge it because there is too much tying her to Michael.
Troubled, she makes it clear to Konstantin that there is no future for them. Marlene feels overwhelmed by the entire situation and wants to avoid Konstantin. She goes away to Werner's forest cabin for a few days. But she won't be alone there for very long ...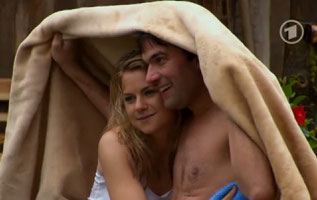 Episode 1799/ 12.07.2013
While Marlene and Konstantin enjoy their loving bliss in the cabin, disaster strikes for Natascha: while rehearsing a song for her planned live album her voice fails. When she seeks out a specialist the next day, he makes a devastating diagnosis: She will never be able to sing again! While Marlene and Konstantin are considering where to go from there, Natascha is completely desperate and makes a drastic decision...
Episode 1800/ 15.07.2013
Michael saves Natascha's life at the last moment. Marlene is incredibly grateful and doesn't have the heart to tell him about her and Konstantin as she had originally planned. When Natascha regains consciousness, Marlene realizes that she's not only deeply upset by the end of her career but also by the separation from Konstantin.
Episode 1801/ 16.07.2013
To shield Natascha from anything that could upset her, Marlene distances herself from Konstantin. Nevertheless, she doesn't want to keep lying to Michael. She approaches him for a talk and tells him that she can't marry him. But she doesn't mention that the reason for her decision is Konstantin. Michael has a hard time accepting the breakup. When he witnesses an intimate moment between Marlene and Konstantin, he instinctively senses that things have become serious between them and he gets livid...
Episode 1802/ 17.07.2013
Agitated, Marlene asks Michael not to tell Natascha anything about her relationship with Konstantin. Michael does promise but he lets Marlene feel all of his contempt. Marlene is very sorry that she hurt Michael so much but she can't deny her feelings for Konstantin any longer, even though she can't act on her love at the moment because of Natascha.
Episode 1803/ 18.07.2013
When Marlene meets Konstantin during a walk with Natascha, she hides her feelings for him with some effort. Konstantin, who has been rehired as a barkeeper by Werner, is supposed to look for a successor for Natascha per Friedrich's instructions.. Marlene is moved by Natascha's misfortune and has an idea: She offers her mother for them to manage the jewelry shop together. Natascha is touched: Her daughter seems to be the only person she can rely on...
Episode 1804/ 19.07.2013
Natascha is shocked: Her own daughter has poached her man. She wants to take revenge and writes an email in Theresa's name to Konstantin, in which she tells him how unhappy she is with Moritz and how much she yearns to be with Konstantin. Konstantin is thrown completely off balance by this mail and withdraws from Marlene. He gives some serious thought to his feelings. Marlene is irritated by Konstantin's behavior but then Natascha pretends to have finally found out why Konstantin left her: He is still in love with Theresa. Natascha shows her daughter the email as proof. Marlene is shocked...
Episode 1805/ 22.07.2013
Hurt, Marlene believes that she has lost Konstantin to Theresa. Natascha realizes how sad Marlene is but she doesn't develop a guilty conscience. In a black mood, Marlene sets the two goldfinches – the symbol for her love for Konstantin – free. And Konstantin truly is deeply confused because of Theresa. While jogging in the park he sees the two birds sitting together on a branch and gets reminded by them of his love for Marlene. Thereupon he realizes who the love of his life is…
Episode 1806/ 23.07.2013
During a phone call with Theresa Konstantin learns that she never wrote him an email. He suspects that it was a scheme by Natascha. Upset, Marlene confronts her mother and is stunned when Natascha blames and disowns her. A sad Marlene is comforted by Konstantin on the eve of her birthday, while Natascha complains to Sabrina about Marlene. Marlene brings herself to seek out her mother once more. But Natascha is unforgiving. A fight ensues between them with unfortunate consequences…
Episode 1807/ 24.07.2013
Marlene passes out for a moment after the fall and Natascha fears for her daughter's life. But Michael can quickly give the all-clear. Marlene's accident makes Konstantin realize that he doesn't want to wait one moment longer: He proposes to Marlene who happily accepts… Charlotte gets caught up again in the memories of Julius and she breaks off the kiss with Friedrich. Friedrich is understanding and backs off while a het up Charlotte tells Marlene about Friedrich's advances.
Episode 1808/ 25.07.2013
During a walk on the shores of Starnberg Lake, Marlene dreams of having the wedding there. Martin even agrees to officiate the church wedding in that location. But during a talk with him, Marlene and Konstantin learn that the only available date would be in two days time already. After a short hesitation, the two of them decide to follow the hint of fate and throw themselves into wedding preparations.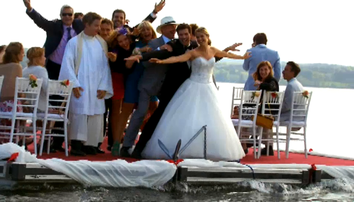 Episode 1809/ 26.07.2013
The news that Marlene and Konstantin are going to get married the next day already hits Natascha harder than she wants to admit and she decides to stay away from the celebration. While still plagued by the sorrow of building her future upon the unhappiness of her mother, Marlene gets a surprise visit from her father Veit. In the end it is he who convinces Natascha to attend Marlene's big day. Natascha finally swallows her pride and comes to the wedding. But Michael wants to stop the wedding at the last moment. Natascha of all people manages to stop him. In a picturesque setting, Marlene and Konstantin get married by Martin in front of their closest confidants.
Episode 1810/ 29.07.2013
While Marlene and Konstantin's wedding is being held in the Fürstenhof park, Pauline lets Leonard have a taste of the leftover butter-cream for the wedding cake. That's when he realizes with consternation that it is completely spoilt. With help from Leonard, Pauline bakes cupcakes as a substitute in a hurry. Marlene and Konstantin praise Pauline's efforts.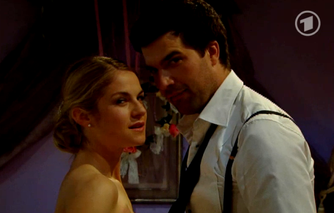 Episode 1811/ 30.07.2013
Marlene can hardly believe her luck: She's finally Konstantin's wife and her parents are at her side on this day. Even during the wedding dance, which groom Konstantin dances traditionally with the mother of the bride, Natascha shows magnanimity…. Alfons arrives just at the right moment to save Natascha from Veit's attack. The next day, Veit reproaches Marlene because she kept Natascha's schemes from him. While Veit plans to sue Natascha for damages for the costs of his useless search for his missing son Karl, an unknown young man introduces himself to Marlene as an intern at a newspaper interested in the jewelry designer's background. But during an interview he behaves strangely.
Episode 1812/ 31.07.2013
Marlene is sceptical whether the young man is really her lost brother. Konstantin is resolute and demands Karim undergo DNA testing. While Veit is clueless because Marlene and Konstantin only want to let him know about Karim's existence after they can be sure that they aren't dealing with a scammer, Karim agonizes over whether he even wants to meet with Veit.
Episode 1813/ 01.08.2013
Veit recognizes his long lost son Karl in Karim. While Michael doesn't hide his resentment over the end of his relationship with Marlene in front of Werner and later Konstantin, Karl and Marlene agree to meet again soon in Florence where Marlene wants to design his new collection with her father. For Konstantin this means having to postpone the honeymoon in Buenos Aires – but still, he's looking forward to his future with Marlene in Italy.
Episode 1814/ 02.08.2013
Marlene's happiness is shadowed by Michael's resentment of her and Konstantin, but he finally relents and wishes Marlene all the best for the future. Meanwhile, Nils and Sabrina are organizing a farewell committee: Werner and Charlotte, Natascha, Nils, Sabrina and Tina say goodbye to the happy couple who will start a new life in Florence.
(Note from your translator, here at the end of all things Marlene: My translating is far from perfect, but with these spoilers most of the time it was the awkward original German texts and not my skills that caused the awkward English translations. ;-) STAY JEMMA, folks!
-hephylax )