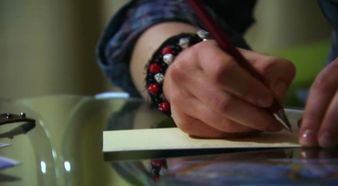 Jemma International does The Blogging Thing
What's new and shiny on our site? Correct! This blog.
(In the future to be found under 'Blog')
Read more about the development of our site.
Status Report
Phew!!!
Nearly two weeks have passed since this site was created and it has been a wild, sometimes exhausting, but so special ride. In the first ten days we had  17.556 visitors with 186.872 clicks and we're amazed by it all. Thank you so much for visiting and coming back every so often to check for updates of our creation.
We have managed to do so much in those last days and the newest addition to our page is this blog. We plan to use it to inform you of what's new on our site so that you have it easier to follow along, but also we plan on keeping you updated on Jemma news, videos, blogs and so on and so on, mainly anything that gets our attention and we feel like writing about. Also you may expect more or less random Blog posts about anrything and everything that is coming up in our crazy brains. And if we're good we may also include guest blogs (we'll see who that will be).
So as you can see there's more to come. In our first blog we want to give you an overview of what we offer you here on jemmainternational.org (if you haven't figured that out by now). But before we do that we'd like to thank you all so very very much for your feedback and support. We appreciate and live on it. Thank you for loving Jemma, for supporting Sat1 and for generally being awesome. We love you! (And you Ms. HAH – yes, you Heather.)
Now here's jemmainternational.org explained to you in an overview as quick as possible. We admit it isn't easy to keep track of everything.
Basically you can sum it up in seven categories like this:
 Jemma (Lucy+Kasia)



Who the f*ck is Jemma?
You don't know who Jemma is? What are you doing here then? Go and watch the Starter Kid to get the adorableness that is Jemma and become a Jemma Addict.


Jenny
Information about Jenny and Lucy.


Emma
Information about Emma and Kasia.


Clips+Episode - translations



I'm sure you all know that there are different categories you can find on our page which will lead you to the Hahe videos on Sat1 and that we try to write transcripts for them as quick as we can.


Full Episodes
Until today we always have managed to get the english transcript up on the day the episode is aired here in Germany and we have fantastic Italian girl who follows up with the Italian ones, too. Other languages may follow.


Preview Clips
Every week Sat1 publishes highlight clips of the upcoming episodes and we offer you the German+English transcripts.


Jemma Clips
The Jemma Clips which Sat1 so graciously ungeoblocked for you you will find here with their respective transcripts. German and english are done, italian is on it's way to be done and the french and spanish subtitles are coming, too.


Information on Hahe and its characters (Backstory)



Episode Guide

(New!)


You asked so we delivered - or well, still are delivering ;) It takes time but we hope you enjoy the sum ups of the 'missing' episodes and soon we'll go back to the first one and take the journey of 'Hand aufs Herz' up from the beginning. You're excited? We're excited!


The Jemmauniverse
More on the relationships and characters of the show you will find here.



Who with whom?
What? Mr. Heisig had a liaison with Alexandra Lohmann and Katrin Beschenko? His momentary girlfriend is Bea and he is still married to Helena? Yes, these kind of things you'll find here.


Stars whizzing around in Jemmauniverse
Here you will find descriptions of every character and every location and what they have to do with Jemma.


Once upon a time...
A short humouros recap of the storylines which have taken place until now.


Music

We love music and the shows music. Music lets people connect and doesn't need a language to be understood. So come and connect.


Soundtrack
Come and support the show by buying the soundtrack.


Rock'n and Jemmen

(New!)


Here you'll find the music videos of the members of the STAG which are used on the show.


MC Jemma
We love music and put up our personal Jemma tracklist for you.


Links + Press

Jemma is to be found all around the world. Here you can find links and articles about them.


Links
Other Jemma freaks and geeks in the world wide web.



Press

(Coming soon!)


Jemma caused a wave of articles in the media. Here we collected them for you.


Crazy people being crazy

Yeah, that's us. And you, admit it.

Contact

You have something to tell us? Contact us by mail or through our Guestbook. We appreciate every letter and comment and will get back to you as soon as we can.

Thank you again for following our website!
Keep chocofresh,
Lied from your Team Jemma.