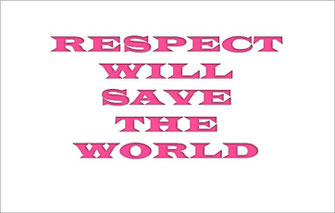 What you want
Baby, I got
What you need
Do you know I got it?
All I'm askin'
Is for a little respect (just a little bit)
There's a wish and a concern we have to talk about today and also we'll inform you once again about the newest additions and happenings to our page. You know the drill: read on!
---
Respect:
Knowing that you are you and I am me and that the person behind that and also their work is to be honoured.
Hey guys, we hope you're all doing good!
Today we found the need to have a mildly stern word with you. We don't like to do it, but still we think the need is there. First let us tell you that we love, let me repeat, LOVE you. We love Jemmanation or else we wouldn't be doing all this stuff for you. But a good portion of our team is frustrated and annoyed by a few things and we're not talking about the international, but also the German fans here.
We understand the hype and excitement about Jemma, hell we are going through these addictive feelings day by day, too, BUT we don't understand how it is possible for some people to show so little respect to the work of others.
First of all show respect to Sat1. Do you know any other channel that ever ungeoblocked their series for the whole world before? No? They have made a HUGE step in the directions of the fans, so be respectful and give a bit back, okay? Don't take it for granted. It is nothing but disrespectful to post links to videos of not only the clips and episodes that already have been aired, but especially to the ones that did not even air yet! The only thing you're doing there is to put damage to yourself. Because what will Sat1 do? Take down the clips and episodes and learn that there is no sense to make advances to the fans, so that in the future they will not listen to you, and not fulfill your wishes again. That would be really, really sad. So please think about this.
We all know after all the internet is stronger and it's a force not to be stopped. We're not naïve and know that there always will be people to hand out the future episodes. But please do one thing, be respectful and do not, I repeat, DO NOT copy the links and spread them per Facebook, AfterEllen and any other public place. Especially not the websites of Sat1. That's just wrong and gets everyone into trouble.
And this goes out, especially to the German fans: Do not post spoilerpics openly! You're ruining a lot of things for some people who want to see what happens for themselves AND you're tempting people to watch illegal uploads. Not cool at all! If everyone would just wait and keep stuff to themselves we wouldn't have a problem and there wouldn't be the urge to find and get the new stuff, since no one else would be ahead. This is no race, why don't we all just wait until we're ready? Think of Jenny, hm? She's wise...and from London.
Also every time you post a link to a picture, to a screenshot, to a video, or copy a translation you take work from somebody else and publish it as if saying it is yours OR you get the one in trouble who did publish it first. Maybe you don't even mean to do harm and just want to spread the love, as we all do, but please think about it the next time. Do not take others work as long as you don't know if it is okay.
If you think that something is nice and needs to be spread? There's one simple solution: Ask them. Out of experience, most people will say YES! Pictures? Vids? Credit them. Posting something under your name means it's yours. Posting something without credit means you take it as yours. Not nice, especially if someone gave you something that is so nice you want to share it with others. It's not about copyright really, but about friendliness. We're a bunch of crazy fans, yes, but more importantly we're a bunch of crazy friends, right? And it's not nice, it's not cool and it's not friendly to steal from your friends, is it? It's disrespectful.
But since we all have done this before, let's all together say now: We will refrain from posting work and (illegal) links from others in the future, might the Jemma-addiction and craziness be yet so strong. And if we must..if we absolutely must, we shall ask and credit.
Thank you for listening and reading. We hope this behavior will lessen instead of multiply in the future.
On to happier things:
After having had that stern talk we want to give you another brief overview of what has happened in our world and what things you have to look forward to. (1. Hopefully not other stern talks.)
Clip Translations:
We proudly announce to be adding Indonesian and Dutch to our list of languages.
Also the French translations are all uploaded and ready for you to enjoy.
Jemma Advanced Kit:
You loved the Jemma Starter Kit? Well, then you will love this, too! Give a big applause to Juno of our team. Also be looking out for the 4th part in the near future! Follow me and enjoy Jemma getting it on and the horror scene of all horror scenes.
Soap Awards:
There will be a report of the soapawards with pictures and all. (Pictures which by the way are private ones and have been taken and spread by people, too.) So it's in work, but our lovely roving reporter unfortunately does have a time consuming job, too. I know, I don't get it either, I thought her job was Jemma, but anyway that's just the way it is ;)
With it, there might be a restructure of a few sites concerning all 'Events' that have taken place. But you'll see. We'll tell you again if things change.
Live Chat:
Oh you guys, we loved the Live Chat. Well, we loved the crashing of it and I personally find it hilarious that there are flower war plans to crash the Sat1 server once again when 175+176 are up. All power to the Jemmafans! Severs of the world, be afraid. ;D Girls, you're like a massive wave which is pulling one back in the sea. And Sat1 was the victim of your massive wave.
On a personal note, we liked meeting you, as crazy as it was for me to handle so many things at once. ;) We missed doing a proper head count, but we know that there were about 150people in our chat rooms. It was crazy and lovely and we're looking forward to doing it again once Sat1 upgraded their server and announced the new date.
So, we guess, since it was that much fun being with you, the Jennyandemma people invited you all to do it again on the same way we did last Tuesday. We're not sure what they have planned, since we got to know about it the same way you did, but we want to spread the word that they are inviting you to a chat this Friday at 7pm (CEST). Visit their youtube page to get to know more and maybe a few of us will join in, too. We don't know yet.
PS: To stop any rumors from coming up beforehand: No, this is not an official chat from Sat1 and Lucy and Kasia won't be there. It's about fans being fans with fans.
FAQ - Update of the Jemmaclips:
We're often getting asked this question, so let us answer it for you all. We don't know when and if Sat1 will update the Jemmaclips section. There is one for Bea, too, and that one hasn't been updated since episode 134 (I believe since the day it was created). I don't want to destroy your hopes, but encourage you to jemmamob them and ask them to update it once in a while in a nice and respectful way.
Frederic Heidorn (better known to you as Ronnie) says hi to his fans
and asks you to not hate him for the things Ronnie might be doing to Jemma in the future. He wants you to know what a lovely guy he is in real life and that actually he likes the girls very much as do they. But hey, look for yourself->
Yes, he does do have a new hair cut ;) and man, he's talking very fast.
"Hey everyone, well so I'm totally speechless. I have no idea what great things there are I could tell you. This is my first time doing this. A lot of you have asked me if I could take some time when I breached the limit of 1000 to put out a little video message. Well I am with this. I'm thanking every single one of you. This is super cool, I never would have dreamed of getting such sweet feedback. Pretty precicely today, Ronnie appeared on your screen for the first time with Hand aufs Herz and it's hammer! Amazing, that you gave me such a great feedback. I really thought that as a villain I wouldn't be liked that much, but apparently that's not true. I'm thanking you, keep it up and keep private and work-related stuff apart and so on...you know what I mean. I can promise this much, it's going to stay exciting, especially for the Jemma-fans, hey I really like the two girls and they like me too, thus don't take it too serious...the evil things Ronnie will do. Thank you. I will celebrate every single one of you tonight. Um, you're the best. Abnormal! See you next time, ciao."
Heather Hogan doing her thing:
Again, Heather has blessed us with a wonderful article. Go and check it out.
Follow the sound of the roar of the lesbian fans and Morning Brew - News about Emma comming out
There are other exciting things in the work for you, too, that we hope you will like. At least one of them might be up this weekend. *secret wink at Rui *

So on that note let me remind you briefly once again:
Sat1, we and a lot of other people are doing a lot of work for you. Please be so kind and respect it.

Have a good day
xoxo
Lied

Ps: Stop hitting that replay button on your jemmaplayer - it might be normal, but not neccesarily healthy. ;)