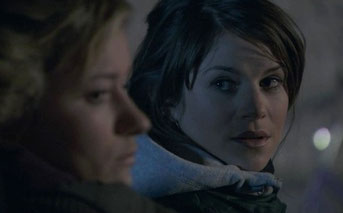 Let's talk about getting your very own interactive soap!
News on Kasia's new job and a very sweet and heartfelt guest blog by JI's co-founder, Jemmafan extraordinaire and expert screengrabber Frieda! Enjoy!
---
First things first:
It has been officially announced today,over twitter and an article (find the article here) that Kasia Borek (Emma) will be taking on the role of Olivia Kosmar on "Hand aufs Herz"'s arch nemesis show "Anna und die Liebe" also on Sat1.
Now, as we've been a bit spoiled, a lot of Team JI have had about a week to come to terms with the news, and I can only recommend to you, to let them sink in before forming an opinion.
Now, to the info some eager beavers (thanks guys!) have gleaned from the sat1 peeps (@sat1) over twitter and this article:
1."Anna und die Liebe" will not be ungeoblocked due to legal issues
2.Kasia Borek will not be playing Emma Mülller on an internship or whatever, but a character called Olivia Kosmar (Naaaataaaliaaa!!)
3.She's already filming.
4.She will appear on screens beginning on the 21st of October 2011
5.Anna und die Liebe is as boring as my collection of oversized tennis socks and deals with fashion
5a.Despair not, cause "Petra Bodenbach" will join the Production Team of "Anna und die Liebe"
6.@sat1 is hoping that you love them again, at least a little.
7.Now, in totally fake JI news, Sat1 will be selling a "Make Your Own Soap" kit featuring an avid worldwide Lesbian fan base, a reluctant press secretary, a pair of dedicated actresses, a team  of enthusiastic and socially responsible producers and writers, and a show to fall in love with, featuring a group of singing and dancing teenagers, and a cardboard set of fashion models,steal your baby storylines and "Lesbians gone wrong" complete with puzzle pieces and a pair of scissors.
Spin the ratings wheel for more fun! 
Package includes a small bag of torn up loyalties and a bottle of heartblood.
8.In good news: You have six weeks to decide how you feel about this:-)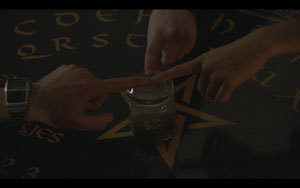 Now, I have the great joy and pleasure to finally introduce to you a blog that is not quite a guest blog, since it is done by JI's very own Frieda.
Honestly, I have no idea whatsoever on how to preclude this blog, or how to introduce her, since we are friends.
I thought I'd just spill some beans about her instead:
1.Without Frieda this page would be a chaotic mess.Really.
2.Co-founder, means,that we managed to get every domain that somehow included jemmatranslations in it shot in two days' time, before we managed this.
3. Frieda used to order Pizza for dinner, cause she was so busy working on the site, she had neither the time to shop for groceries nor cook
4.Screenshotter extraordinaire, you don't know it,maybe, but you're really, really grateful for her!!
5.Call a few months back"Have you seen 125 yet?No? Watch it, and then call me back." repeat that call, a few times and insert number of your choice.
6.She has her final exams in a few weeks, so wish her all the luck in the world! 
7.Up for a lot of craziness and random road trips!
8.Hopeless Jemmaholic.
9.We went to a show in Cologne a few weeks back and afterwards went to the train station to look for the trains to London.
10.Frieda has suggested to me to make lists with numbers, cause I keep confusing people with my blo..I mean emails.
I am glad, that she has finally opted to do her own blog, although I wish it had been for a happier occasion.
xoxo
ami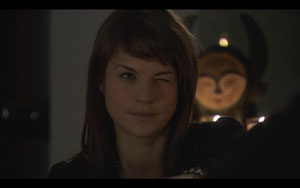 It's 1:25am and I am supposed to be asleep for at least  2 hours.
It's Sunday. It's two days after Hand aufs Herz' last Episode.
I never did this blog thingy, but in some way I need to share all my expressions and feelings and sadness.
I've been a fan of musicals my whole life, I even joined my school's S.T.AG back in the 90s.
When amidola called me several months ago, to tell me about this new soap opera in German tv, in which they will be singing and dancing, I was on board the very first moment. (Let me tell you, she didn't mention Jemma at first).
At some point it hit me. Emma. Jenny. Well. They would fit (by now we know: they do!)
I guess I don't have to mention my pleasure to see Lucy Scherer in a tv role. The one I only knew from stages, singing and dancing her lungs off.
I was invested immediately. Yes, I was!
I traveled through the whole country twice: First to attend the Flashmob in March and second to be a part of the Fanday in May.
When Sat.1 put all these Jemma clips online, Amidola and I created this website. Our goal was to let you (the internationals) enjoy Jemma as we do.
There was never a storyline like this in German or any other tv. It's beautifully written and the writer took so much care of these two girls. I love the moments, when Emma is still not sure (or didn't even realize) about her feelings for Jenny. It's so sweet and heartbreaking to see Jenny's attempts and have been pushed away by this (obviously not!) straight girl.
Thanks to this website, I spend a lot – a lot – of time with Jemma. At one point it became a part of my life, which I embraced and loved and is now gone.
Since Friday I am constantly listening to "You've got the love", in the car, doing the dishes, I even tried to listen to it while vacuuming (but maybe this is just because I really HATE to vacuum, but still).
I am walking down the street melancholically, because I am realizing: It's over!
Some friends try to tell me: "Be thankful it even happened in the first place" or "Now you'll get the chance to see Lucy on stage again"
They don't know, what you know: Jemma was different. Jemma was our friend. Jemma was love. Jemma was falling in love again. Jemma was unique.
I'm gonna miss them!
Please stay Jemma!
Frieda