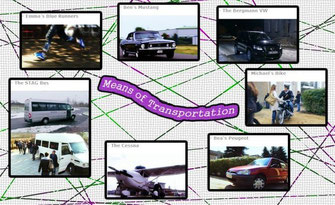 Hello my friends,
We decided that every two weeks would be a good space of time to do a new poll. So guess what, it's time for a new poll! This one you will like and we're really curious who will be the winner here, because we really can't tell.
To find out more about the contestants and about last weeks poll click, what?
(Warning: This Blog should be consumated with caution. It might overstimulate your body, mind & brain.)
---
Poll 2 – What's the coolest means of transportation?
And our wiiinneeerrr iiiiiiiiiiiisssssssssssss *drum roll*
Emma's Blue Runners!!!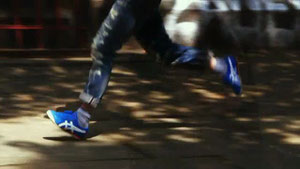 This was not a surprise. Who wouldn't like to have such cool Runners which make them able to run from one side of cologne to the other one in a blink of an eye? The practical turbo transportation has overweight the ugliness of their alter ego which they will turn into again once their job is done. But that it did is kind of natural, because when in need these little guys will never leave you in the lurch.
I suspect the runner up 'Ben's Mustang' only made the second place because it was not Emma driving it, because the 'Saving your girlfriend' factor weight in both of those options. Then again: Oh my god, can you imagine Emma driving it in that scene? They wouldn't even have made it on the airfield, since she would have crashed into the fence, barely missing the opening. ;) Also Ben would have died of an heart attack next to her.
The bitter looser in this: The Cessna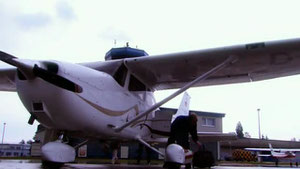 Apparently, out of whatever reason, it is not very cool to land in the English Channel, and people weren't able to forgive The Cessna this little slip-up. The STAG Bus only barely hold itself on the 6th place, maybe only because that bus accident didn't kill anyone close to Jemma. But we can conclude, vehicles which crash and thus don't do their job of getting you to your destination are not as well liked as those that do ;)
Look at the poll results again here:
Now, since there were heavy complaints about having left out an important option in this last poll, I think there is some explanation left to be done. The official statement is: Jenny's legs were disqualified because of excessive hawtness and their organic substance. Though taking Jenny in hyper speed to Emma when she was attacked, they are not considered as a 'means of transportation' which is accessible for everyone. But still, we can not deny you to have a few pictures included here to be able to look at them, since clearly they have deserved the audience prize.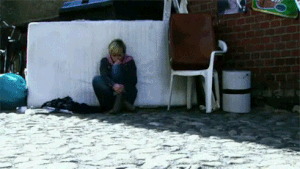 *whistles loudly to get your attention*
When you're ready, let's move on to the real topic of this Blog. Poll Number Three!
---
Poll 3 – What's your favorite kind of Jemma kiss?
The idea out of which this poll has arisen came from someone in the 225 chat we did. It was asked to do a poll about 'your favorite kiss'. While our research we found out though that there are 31 kissing scenes (the number of kisses is higher) to choose from. So we decided that that would be way too many options to choose from and thus this question was considered as No Poll Material. But don't worry. We came up with something else, which will be quite interesting, too.
So in the next two weeks we want to know from you: What kind of Jemma kiss do you like most?
Let me present The Contestants in alphabetical order:
(Note: Per kissing scene there is one picture included in the banner)
The Cheek Kiss
- Sweet, endearing and treasuring.

149, 193, 197, 198, 201, 222, 227, 177, 218
The small 'I love you'.

Above you see nine of twelve lovely Cheek Kisses.
---
The Forehead Kiss

If on a high or on a low in life this one is always fitting with the right message to it and has a bit of a nice surprise effect in it.
Here, in both (among other things) it's saying:
"I'll be with you, even if I'm gone."
---
The Hand Kiss

When kissing her mouth would be too much and wouldn't get your point across as splendid as with a simple kiss to her hand.
Five of 15 hand kisses you can see above, plus the finger licking.
---
The Knee Kiss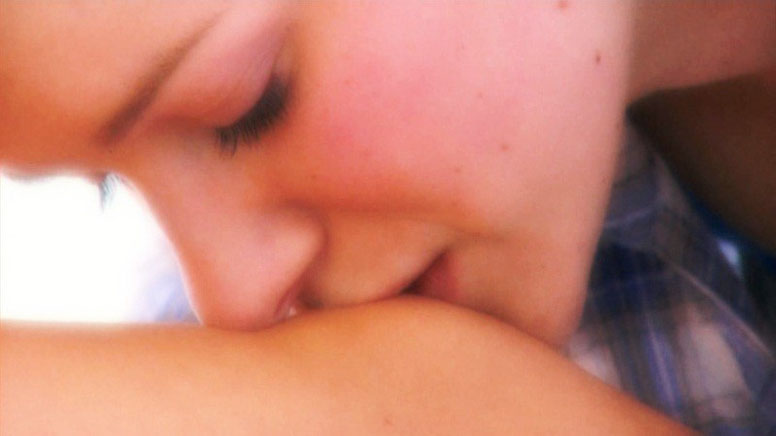 For the moments in which every patch of newly uncovered skin is worth a kiss to savor her.
---
The Mouth Kiss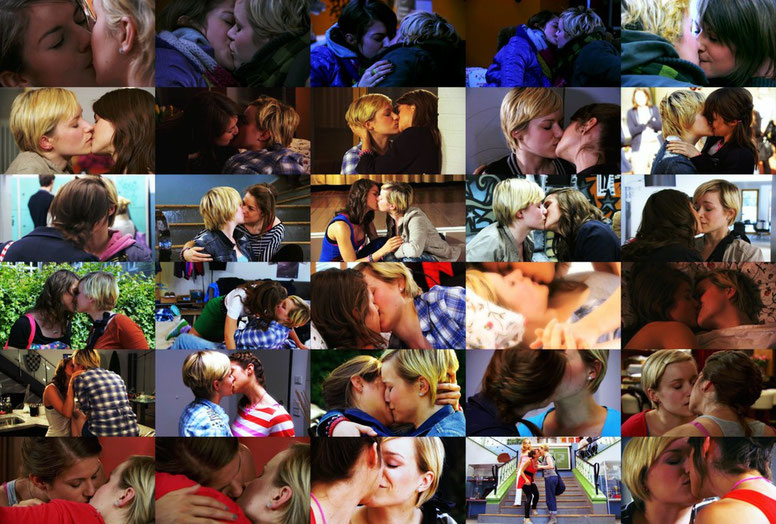 114, 124, 125, 132, 148, 149, 175, 176, 182, 185, 190, 193, 195, 197, 198, 218, 222, 224, 225, 229, 230
Love. Love. Love.
30 kissing scenes with 117 kisses. There's really no lack in quantity here.
-- STOP 31! And then we have 118 kisses.
I can't believe I skipped the one from 181! I'm going into that corner over there and feel ashamed of myself.
Have a separate look at it: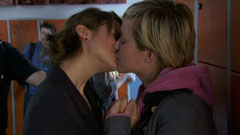 Pls tell me I didn't miss another one...
---
The Neck Kiss
---
The Nose Kiss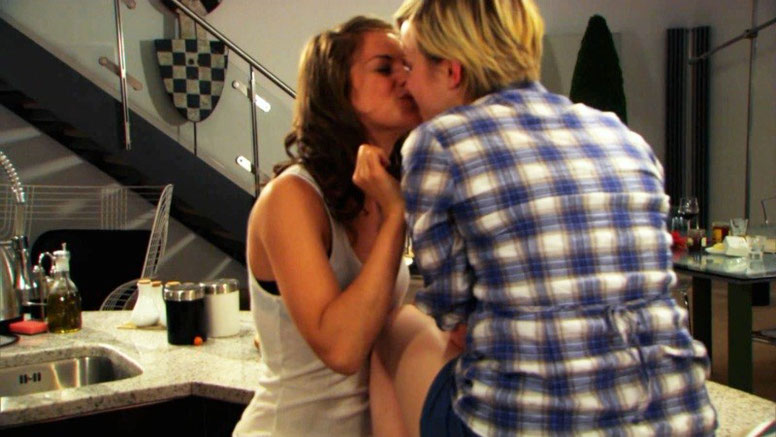 For when you feel like being cute.
---
The Shoulder Kiss

When you don't know what else to do to show her your support.
---
The Tummy Kiss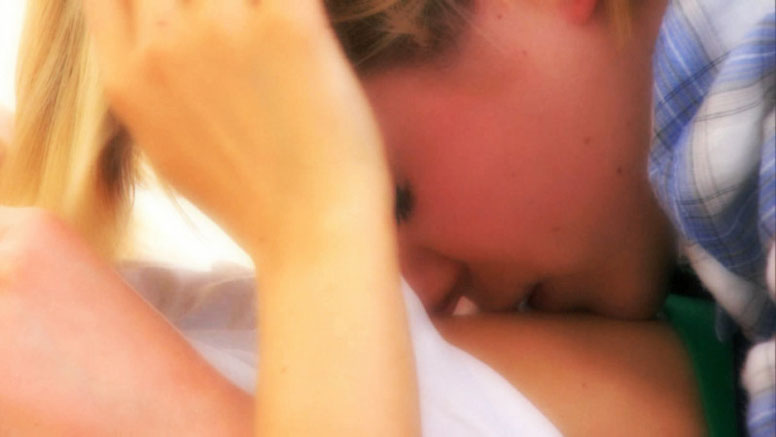 The subtle way of saying: 'I'm ready to get you out of your clothes and pepper your whole body with these'.
---
The Tease

Trauma reasons or simply being mean, leaving your audience partner all bothered.
---
This was a lot to process, right?
Alright, collect yourself and then vote!
And make sure to tell us in the comments what you voted for, why you voted for it and also tell us which your favorite kiss is!
At last, we want to do a special mention of the Eskimo Kisses. It wasn't forgotten! The Eskimo Kiss is not the Jenny's legs of the means of transportations in this poll! ;D Though all the nose kissing and touching is very beloved, after some consideration it was left out. Excuse: There are no lips involved. (Truth: No time to redo the intense research, since I forgot to note those down in the first run. Dang.)
But look at the ones, which I picked out from the top of my head, anyway, because there can never be enough Jemma cuteness:

The perfectionist in me is already bothered by the incompleteness of this...How could I forget to put 221 in, for example?
PS: With all those pictures, really, don't forget to VOTE! ;D
PPS: You want the full list of kisses? Here you go ->
A List of all the Kisses
Updated 09-14-11
Kisslist.odt
Open Office Writer
18.8 KB
PPPS: Now comment and tell us about your favorite kisses ;)