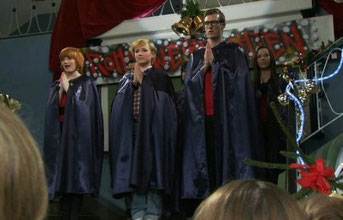 The spirit of giving and ordering is almost upon us. What to get the Jemmaling nearest you. And why.
Die Weihnachtszeit mit Ihrem Geist des Schenkens und Gebens steht vor der Tür. Was man dem Jemmaling seines Herzens schenken könnte und warum.
---
Für die deutsche Version bitte einfach runterscrollen.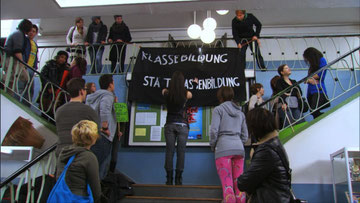 Remember how once upon a time, there was this tiny school, somehwere on the outskirts of Cologne, bordering on a damp and deserted volleyballfield?
Students there were tyrannized by an evil principal, meaning to take away their affordable cafeteria food and free education in favor of an elitist school of little, soldierlike elitists?
The students rose up in the eye of such unfairness, united and went on strike.
Blankets were shared, songs about revolutions were sung, the heat came back on...and the evil principal was, finally, dethroned.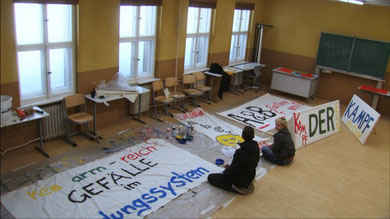 In the meantime, in a lot of schools all over Germany, a two class system is still heftily in effect.
This class system isn't about placement tests, that you maybe botched because you were sitting in the same classroom with someone who, quite literally filled up all of your senses and robbed you of any coherent thought, but it is about what kind of family and money and privilege you have been born into.
If you grow up in a poor neighborhood, born to a family with a migration background, and are forced to go to a school in said crappy neighborhood, your unattainable dream will be training to be a doctor's deskhelp instead of being a doctor.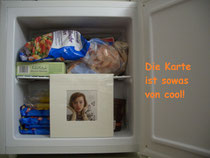 Furthermore, with full time schooling in effect in Germany for the past few years,the price of the cafeteria money isn't just a political whim.
A lot of the kids, from the poorer homes, simply aren't properly fed.
There is an old German saying, that an empty stomach is a better student,however, it's not if you're ten or twelve.
So, while the bells are ringing, the first throes of resisting the Christmas Season's specialties in the supermarket are underway, Kasia Borek, formerly known as the one breathing life into one Ms.Emma Müller, has teamed up with a few other friends to call an association to life,whose goal is to act as responsible citizens.   
To make things a little better.
To bridge the ever widening gap in between rich and poor, educated,priviledged people and those without a decent chance at a decent dream even.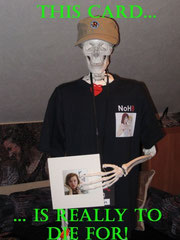 To use her popularity for good, and at the same time give something back to her faithful fans, Ms. Borek has proceeded to turn out fan cards and to auction them off over ebay for twenty bucks a piece.
The proceeds will go towards installing the newly founded association of "Social responsibility" and towards a school in the very problem and poverty stricken corner of Berlin, by the name of Neukölln.
So, basically, you'll be buying a few Neuköllner school kids lunch by ordering this card.
Short of buying your lady love dinner,  this is a total win/win situation.
Get a nice, personally dedicated Christmas Gift, while doing a good deed at the same time, here.
Since Kasia is doing this for a good cause, but also for "us", you know, the crazy dedicated fans, we thought it would be nice to show her, where those fancards have gone off to.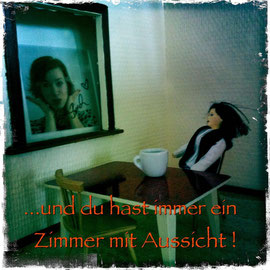 What did you do with yours ? 
Where'd you put it?
And why?
Go ahead and post a picture of your fancard on Kasia's Facebook site, to show, that they didn't jsut go outside into a void, and let's help give this great idea the best chance possible  to make the world a little better place.
Take care fellow Jemmalings and have a wonderful, magical Holiday Season!
xoxo
Some of our own cards you'll see if you'll click the Pic Gallery;)
---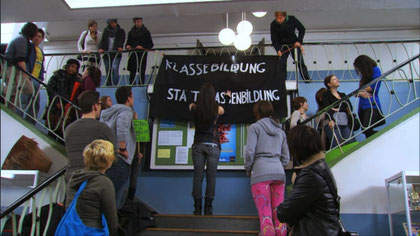 Es war einmal.....
eine kleine Schule im grossen Köln, die an ein verlassenes, kühles Volleyballfeld grenzte...
Die Schüler litten unter der grausamen Herrschaft eines bösen Rektors, der ihnen erschwingliches Schulessen und die Chancengleicheit auf Bildung, in seiner Bestrebung roboterartige Elitisten heranzuziehen, nehmen wollte.
Die Schüler schlossen sich im Angesicht solcher Ungleichheiten zusammen, erhoben sich und..streikten.
Decken wurden geteilt, Revolutionslieder wurden gesungen, die Heizung ging wieder an und der böse Rektor musste schliesslich abtreten.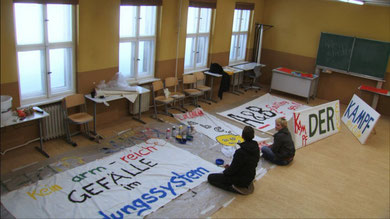 Währendessen regiert im Rest von  Deutschland leider ein Zwei Klassensystem munter weiter.
Dabei geht es nicht um Tests, die man verhauen kann, weil man in dem selben Klassenzimmer sitzt wie die Person die einem jeden Sinn und klaren Gedanken raubt, man wird viel mehr hineingeboren, indem man keine reichen, priviligierten Eltern hat.
Wenn man also in einer armen Gegend aufwächst, in einer Familie mit Migrationshintergrund und in eine Schule in ebendieser miesen Gegend gehen muss, dann träumt man nicht davon Ärztin zu werden, sondern vielleicht, maximal, davon Arzthelferin zu werden. Und auch das ist unerreichbar.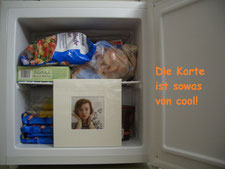 Ausserdem sind die Kosten für Schulessen seit der Einführung der Ganztagsschule in Deutschland keine Banalitäten mehr.
Viele der Kinder aus ärmeren Verhältnissen bekommen einfach nicht genug zu essen.
Das alte Sprichwort "Ein voller Magen studiert nicht gern." gilt nicht, wenn man erst zehn oder zwölf Jahre alt ist.
Während wir den ersten Versuchungen des Weihnachtsgebäcks in den Supermärkten widerstehen, hat Kasia Borek, auch bekannt als die Schauspielerin, die u.a. der Emma Müller Leben eingehaucht hat, sich mit ein paar Freunden zusammengetan und einen Verein für verantwortungsbewusste Menschen ins Leben gerufen, 
Um etwas zum Positiven zu verändern.
Um die immer weiter werdende Kluft zwischen arm und reich, und privilligierten Menschen und denen ohne selbst die Chance auf einen Traum, zu überbrücken.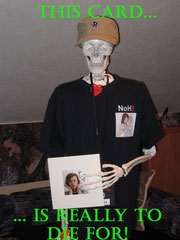 Um ihre Beliebtheit für etwas  Gutes einzusetzten und um gleichzeitig ihren treuen Fans etwas zurückzugeben, hat Frau Borek Fankarten produizert, welche sie über Ebay für zwanzig Öken das Stück verkauft.
Der Gewinn geht an den neugegründeten "Verein für Soziale Verantwortung" und direkt an eine Schule im Problembezirk Neukölln in Berlin.
Im Prinzip kauft man ein paar Neuköllnern Schülern mit dem Erwerb der Karte ein anständiges Mittagessen.
Eine dieser tollen, ganz speziellen Karten, welche sich auch perfekt als Jemmalingweihnachtsgeschenk eigenen, könnt ihr hier erwerben
Da Kasia das nicht nur für einen guten Zweck, sonder auch für "Uns" die durchgeknallten, irren, treuen Fans macht, dachten wir uns, es wäre eine nette Geste, wenn wir ihr zeigen wo diese Fankarten so landen.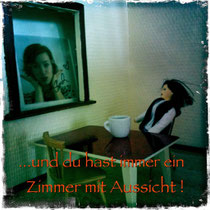 Also:
Was habt ihr mit Eurer gemacht?
Wo habt ihr sie hingetan?
Und warum?
Postet einfach ein Bild von Eurer Karte auf Kasias Facebookseite, um zu zeigen, dass sie nicht einfach da draussen irgendwo im Nirwana verschwunden sind.
Lasst uns dieser tollen Sache helfen, so gut es geht und die  Welt zu einem ein bisschen besseren Ort zu machen.
Habt eine wunderbare Vorweihnachtszeit, liebe Jemmalinge
Alles Liebe
xoxoxo
Einige unserer eigenen Exemplare findet Ihr, wenn Ihr die Bildgallerie anklickt.