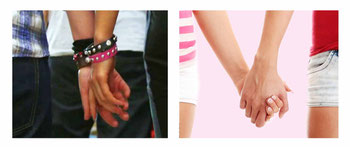 Eine von uns wagt sich in die (Bücher)Welt. Deshalb folgt hier einmal ein Aufruf in eigener Sache.  Das Mikro geht an Juuudy ...
One of us is about to venture out into the world (of books). And so for once we'd like to make an announcement on our own behalf.  Let's hand the microphone over to Juuudy ...

Tja, Leute. Manchmal, da passieren Sachen im Leben, die passieren einfach … Jemma zum Beispiel. Was für ein Abenteuer, das nachhaltig so viele Leben positiv verändert hat. Es scheint, als hätte jede von uns ihre eigene Geschichte hinter der Geschichte. Jemma hat neue Freundschaften geschmiedet, quer über den Globus und über Sprachbarrieren hinweg. Jemma brachte Lovestorys ins Rollen. Jemma weckte Kreativität und machte Mut. Mut, um zu den eigenen Gefühlen zu stehen oder Neuland zu entdecken. Mit all unseren persönlichen Geschichten ließen sich zahlreiche Bücher füllen, oder?
2011 habe ich tatsächlich mit einer Story begonnen, die ich ein Jahr lang mit euch in einem Forum geteilt habe. Eine fantastische Erfahrung, aus der ich persönlich sehr viel Kraft und neue Energie als Schreiberling gezogen habe. 2013 passierte schließlich das Unglaubliche: Ein Verlag zeigte Interesse an dieser Geschichte. Wham! Kneif mich einer ... Doch es war kein Traum, sondern real. Also wurde ich noch einmal aktiv und schrieb mein Abenteuer um für die Bücherwelt. Mit neuem Hintergrund und Figuren mit ganz eigenem Charme und Charakter. Meine eigene Geschichte darf sich nun neuem Publikum zeigen. Mein erstes Buch, das ohne den Spirit von Jemma niemals entstanden wäre.
Worum es geht? Eine kleine Soap-Liebesgeschichte zieht die Zuschauer in den Bann. Zwei Soap-Figuren werden zum Traumpaar. Viola + Babett = Violett. Fans weltweit sind verzückt und im Rausch. Doch wie gehen die Darstellerinnen mit dem Hype um? Was geschieht, wenn Fiktion und Realität immer mehr verschwimmen? Ein Abenteuer beginnt, und zwei gegensätzliche Damen schlittern während eines verrückten Roadtrips in die intensivste Lovestory ihres Lebens. Violett ist erst der Anfang …
Tja, Leute. Manchmal da passieren Sachen im Leben, die passieren einfach … Ich bin noch immer geflasht und bedanke mich von Herzen für all die Unterstützung in der Vergangenheit. Jemma hat meine Welt um so vieles bunter gemacht. Violett. Mit dieser Story wünsche ich euch viel Spaß und sage mit pochendem Herzen schon jetzt danke für eure Rückendeckung bei diesem Abenteuer. Meine Geschichte ist irgendwie auch … unsere Geschichte. Eine kleine Hommage an die unbeschreiblich tolle Zeit, die wir gemeinsam erleben durften und die uns auch in Zukunft zusammenschweißt. Eine von unglaublich vielen Geschichten, die eine scheinbar kleine Soap-Story losgetreten hat. Verrückt. Total verrückt. But I like it!
STAY JEMMA! THINK VIOLETT!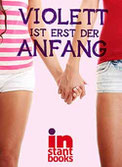 Hier könnt ihr die Geschichte bestellen ( und eine Leseprobe laden) :
(ACHTUNG: Ausschließlich erhältlich als eBook!)
Und Teil 2 der Geschichte folgt in Kürze.
---

Well, people. Sometimes things happen in life; they just happen... Jemma, for example. What an adventure, which effectively changed so many lives for the better. It seems as if every one of us has their own story behind the story. Jemma forged new friendships, all across the globe and across language barriers. Jemma was the starting point of love stories. Jemma inspired creativity and courage. Courage to accept one's own feelings or to wade into uncharted waters. Whole books could be filled with all of our personal stories, couldn't they?
In 2011 I actually started a story which I shared with you on an internet forum for a year. A fantastic experience, from which I personally derived much strength and new energy as a writer. Then in 2013 something incredible happened: A publisher showed interest in this story. Wham! Somebody pinch me... But it wasn't a dream but reality. And so I sprang into action once again and rewrote my adventure to fit the book world; with a new background and characters with a personality and charm of their very own. My own story may now present itself to a new audience. My first book, which would never have come into existence if it hadn't been for the spirit of Jemma.
What it's about? A small love story in a soap captivates the audience. Two soap characters become a dream couple. Viola + Babett = Violett. Fans all around the world are enchanted and in a frenzy. But how do the actresses handle the hype? What happens when the line between fiction and reality begins to blur more and more? It's the start of an adventure, and two contrasting ladies slide into the most intense love story of their lives while on a crazy road-trip. Violett is only the beginning...
Well, people. Sometimes things happen in life; they just happen... I'm still completely stoked and want to thank everyone from the bottom of my heart for all your support in the past. Jemma has made my world a much more colorful place. Violet(t). I hope you'll have fun with this story; and, with a pounding heart, I would like to thank you in advance for supporting me in my venture. My story is also kind of... our story. A small homage to the incredibly awesome time we got to experience together and which will continue to bind us together in the future. One of so unbelievably many stories kicked off by a seemingly small soap story. Crazy. Totally crazy. But I like it!
STAY JEMMA! THINK VIOLETT!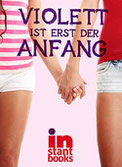 You want to order the story? Here we go ...You can also have a look at the first pages 
(Please notice: only avalible in a digital version / ebook)
And part 2 is coming soon ...