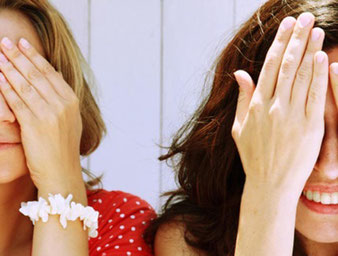 Da steht sie wieder, unser Schreiberling Juuudy, und umfasst aufgeregt das Mikro. Vor einem Monat startete ihr Roadtrip von Jule & Ewa in den Buchhandel. Ein aufregendes Abenteuer - offenbar auch für viele Jemmalinge, die das eBook mit Rezensionen eifrig im Netz unterstützt haben.
Was gibt es in diesem Blog zu berichten?
Zum einen gibt es violette News und zum anderen lautet das Motto: time to say … THANK YOU!!!

Hüstel … Hallo erstmal! Eigentlich wollte ich an dieser Stelle nun eine bahnbrechende Lobes-Hymne an die Jemma-Nation loswerden. Doch … mir fehlen die Worte angesichts der letzten vier Wochen. Ihr seid der Wahnsinn, Leute!
Dank eurer Hilfe hat mein erstes E-Book "Violett ist erst der Anfang" in der großen, großen Bücherwelt einen beachtlichen Start hingelegt. Auf jeder Plattform finden sich Bewertungen mit Höchstpunktzahl. Wham! Ihr habt mir fantastisches Feedback gegeben und mir mit persönlichen Nachrichten oder Glückwünschen ein oberfettes Lächeln ins Gesicht gezaubert. Und mit eurer Rückendeckung gelingt es dem violetten Duo offenbar gerade, weitere Leserherzen zu erobern. Jemmalinge, was kann ich sagen, außer – DANKE!!!
Ab heute geht das turbulente Abenteuer in die zweite Runde, mit "Violett ist nicht das Ende". Ein Titel – ein Motto?! Ich hoffe es sehr. Wer in Zukunft auf dem Laufenden bleiben will, was sich rund um Violett und meine Schreiberei tut, dem empfehle ich hiermit meine Facebook-Seite und meine Website. Sollte es News von der violetten Front geben, lass ich es euch dort umgehend wissen. Allen Lesewilligen wünsche ich viel Vergnügen mit der Fortsetzung. Und die gesamte Jemma-Nation? Die drücke ich mal wieder fest an mein Herz und denke wie so oft in Dauerschleife: Das mit uns beiden, das ist doch was Besonderes …
STAY JEMMA! ENJOY VIOLETT!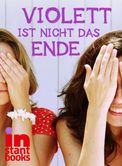 Hier könnt ihr Teil 2 der Geschichte bestellen (und eine Leseprobe laden) :
(ACHTUNG: Ausschließlich erhältlich als eBook!)
---

A few words from Juuudy for the international Jemma fans ...
Guys, my first book (inspired by Jemma) had a remarkable start. Today the adventure moves into the second phase: "Violett is not the end"
Unfortunately the story is only available in Europe. I hope I'll find a solution for that problem so you can read the story one day.
Thank you for your interest so far and thank you very much for all the kind words I've received the last four weeks.
STAY JEMMA!
---