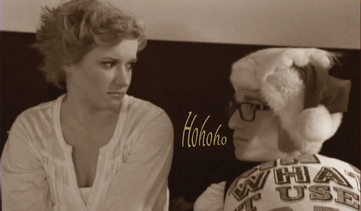 Tja, was erwidern wir denn bloß 2020 auf das Stichwort ho-ho-ho: yo-yo-yo oder no-no-no?!? Das verrät euch dieser kurze Blog.
Well, how do we reply in 2020 to the sound of ho-ho-ho? Yo-yo-yo or no-no-no?!? This short blog will give you the answer.

Liebe Jemmalinge,
stimmt, es ist Ende November. Nein, wir haben euch nicht vergessen. Und in einem Punkt sind wir uns gewiss alle einig: So hatten wir uns das Jahr 2020 definitiv nicht vorgestellt. Sparen wir uns also lange Reden.
Wie ihr wisst, hat der JI-Adventskalender eine lange Tradition, die wir selbst sehr schätzen. All die Jahre war es uns ein Fest, noch einmal in die Welt von Jemma einzutauchen und euch mit Basteleien, Rätseln, Spielen & Co. durch den Dezember zu begleiten. Als dieses Mal bei uns das Stichwort Adventskalender fiel, lauteten viele Reaktionen nicht "Yo", sondern "No". An Ideen mangelt es nicht, auch nicht an Verbundenheit mit Jemma. Den meisten fehlt es nach diesem aufwühlenden Jahr schlicht an Energie. Und nach so vielen Adventskalendern voller Herzblut wissen wir nur zu genau, wie sich unser Einsatz für JI anfühlen sollte.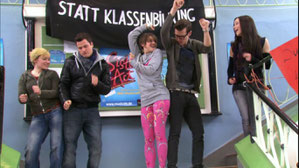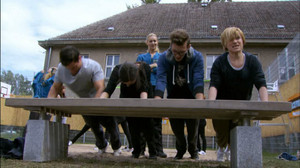 Aber es gab auch andere Stimmen. Nach dem Motto: "Ich kann zwar nur eine Kleinigkeit beisteuern, aber vielleicht freut sich ja jemand da draußen darüber." Wie wahr! Warum sollten wir also brüten über "ganz oder gar nicht"?!? Wir nehmen einfach den Druck aus der üblichen 24-Türchen-Sache. Wer basteln wollte, hat gebastelt. Der Rest wird mit beliebten Retro-Goodies gefüllt. Was nun in der Geschenkebox liegt, wird beschert. Auch ein Adventskranz kommt mit sowohl alten also auch neuen Kerzen aus, und doch spendet er uns ganz ohne Whäääbäääm wärmendes Licht im Dezember.
In diesem Sinne: Kommen wir gemeinsam noch gut durch dieses Jahr mit ein wenig Nostalgie. Fühlt euch dadurch umarmt, bleibt gesund und – stay Jemma!
---
Dear Jemmalings,
That's right, it's the end of November. No, we have not forgotten about you. And I'm sure, we all agree: This is definitely not how we envisioned the year 2020 to go. So let's forgo any long speeches.
As you know, the JI Advent Calendar has a long tradition that we ourselves appreciate very much. All those years, it has been a pleasure for us to dive once more into the world of Jemma and accompany your December with crafts, riddles, games and so on. This year, when the Advent Calendar was mentioned, a lot of reactions weren't "Yo" but "No". It wasn't for lack of ideas or lack of attachment to Jemma. Most of us simply don't have the energy after this turbulent year. And after putting our heart and soul into so many Advent Calendars, we know exactly how our work for JI should feel.
Like this!                                                                                                  And not this ...
But there were also some other voices. According to the principle: "I would only be able to contribute one thing, but maybe someone out there will get some joy out of it." How true! So why should we decide between "all or nothing"?!? Hey, hand upon your heart, it's about Jemma! We just take the pressure off of the usual 24-doors thing. Every present is one more than nothing at all, and there is still some awesome stuff waiting for you. Those who felt creative did their thing. The rest will be filled with beloved retro goodies. What we have managed to put together will be gifted to you in the run up to Christmas. An Advent wreath works with both old and new candles and it still manages - without any Whaabaam- to lighten up our December with a warm glow.
On this note: Let's get through the rest of this year together with a little nostalgia. Consider yourselves hugged, stay healthy and – stay Jemma!