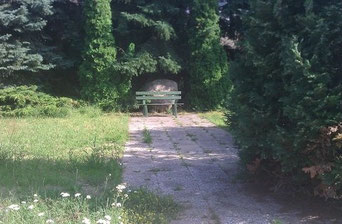 We received sad news yesterday.
If you click on 'Mehr lesen' you'll find out what our reaction to it was and is.
So click bellow to see the story of 'Let's go to Strausberg and say goodbye!'
---
Where to begin?
First things first:
The news yesterday caught us by surprise and hit us like a kick in the stomach, as I am sure it has most of you. But of course we'll continue the site and our little translation service, it's only that our little shenanigans will now take place with a heavier heart. And that all of this will have some sort of expiration date. Like a yoghurt. Or a chocofresh.*Sigh*
It wasn't even a question, by the way, if we'd continue, nothing to discuss there. In fact, I had planned on writing this blog today with happier news, for example, that @lucyscherer now has twitter and a facebook site and a blog! And that we're planning on translating everything, and whatever Kasia comes up with as well! (Flower names are a pain to translate, by the way..;-) ) Once in the comments on their site and on this site as well. We'll get to that shortly..actually as soon as I'm all caught up with recent events and setbacks.
Anyways, since it has been pride weekend and the opening game of the women's soccer world cup in Berlin this weekend, we had friends over, and lots of fun! Remember that flashmob we had planned? It's still ON, but will shine under a different star now.
Juno is working out some other prerogative and we're still happy about each and every one of your contributions! The 15 seconds limit has been thrown out of the window,by the way, since no one managed to show their Jemma craziness in such a short amount of time.
The postcards thing however, IS off, since there simply is no one at the set anymore, and no more Emma Müller to send the Coming out cards to...*sob*.
Ahem.
We will however take the set adress down and edit the site in favor of Lucy's and Kasia's official snail mail addresses so you guys will be able to send them a apostcard or a letter directly. Oh, and speaking of... - We delivered the last of our Coming out postcards yesterday in person.
As luck would have it, some of us had miraculously, simultaneously off from work and were in town, so we set out to Strausberg!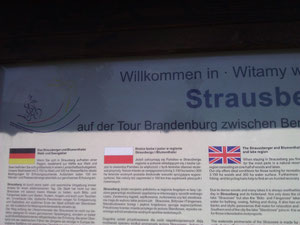 Wow, when some of the actors were saying that it was waaay out there, they weren't kidding!
So we kind of hung out at the drive way that led up to the Strausbergian unemployment center, trying to sneak a peek at the filming and to...I don't know what we did there actually. All I know is, that it was a super sad day, and that we canceled all of our original plans to head out to a film set in the middle of nowhere to kind of find a place to take our sadness to. And your sadness as well. And to say our goodbyes.
So, now this is tricky business. Again, I must say thanks to a few fans who were just there and helped us out with pictures and friendliness (thanks Alice!), that came out of nowhere, when they heard that we were trying to let you guys out there take part, but there were also others...and do not hate on me..but I am glad when I will not have to stand in between a bunch of "Cheery Ho! I so love seeing my stars!" fans anymore. I don't know,it's just awkward.
There are nice people, there are pushy people, and the lines are not that firmly drawn. Not for me either.
In short:
I feel like a creep sometimes.
That said, Franciska and Frederic came up to the fence we were standing behind, and told us, that the actors would be coming out  later. They were super sweet and friendly and the big time Jemma supporters that they have always proven to be! Even at the worst of times.
Now..the creepiness...it is a twofold business this is..
You know, I know how shattered you guys were, and we were as well, and the actors were as well, of course. Maybe even most of all.
And then they drive out to the fans, get out of their cars to talk to them, and there is yours truly, asking them to say something into a camera.
I relayed the Hi!s from everywhere you asked me to over twitter that day, "Hi! from uhm, Ireland and Spain, and uh,Switzerland and Sweden and uh.." (My peeps helped me out,there were nine countries.) And asked both of the girls to say a video message, and they were a bit reluctant and didn't know what to say at first.
So, when you watch these vids please keep in mind, that this is a tricky business.
My intention was to take you guys along and to kind of give you something you could latch your grief onto if it makes any sense at all...but I am afraid of not really being any different from those who strive for exploitation, and am truly sorry for having put the girls on the spot so.
There is the constant conflict of taking the vids down,or leaving them up, but the interwebs have this nasty habit of just virulating things. So I don't know how much of an option that even is.
So, please be critical..be critical at all times.
Also don't forget to send Sat1 an email and let us know what they answered!
We'll try to get all the different protest movements summed up as well!
But for now, send an email to zuschauerservice@sat1.de or tweet them @sat1 or visit their fb page (sat1tv). They say in their standardized German letter, that they deal with numbers...well, let them deal with numbers then;-)
And guys, to end things on a brighter note:
Two more months on TV. Good Jemma moments awaiting us. Hang onto that thought:-)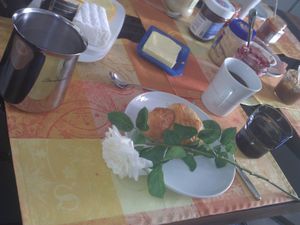 P.S.: Still devastated...I almost cried over the menu at the Italian place today..Spaghetti with homemade pesto (and I so hated translating Miriam!) and ...Tiramisu.
xoxo
amidola